Professional Employer Orgs (PEOs) can support your business and help take the headaches out of your company's HR experience. Learn more about this program from AZBio and BIO Business Solutions®.
Speakers:
Aaron McCauley- Senior District Manager, ADP
Leah Anderson – Senior Director of Channels, ADP
How Can a PEO Support My Business?
ADP TotalSource® helps you manage employee benefits, regulatory compliance, and payroll through a co-employment relationship. The PEO contractually shares employer responsibilities with your company, so that you can make the most of every business day.
Aaron McCauley, Senior District Manager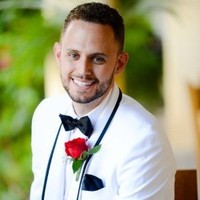 I work with growing Arizona companies to develop HR programs to find, onboard, & develop talent faster, while reducing employee related risks. I am an Arizona native: grew up in Flagstaff, went to college in Tempe, and currently live in Phoenix. I am a huge Suns & Sun Devils fan and spend my free time hiking and golfing.
Leah Anderson, Senior Director of Channels
For the past 12 years, I have worked with ADP, from selling our PEO solution, to training our sales people and now to supporting our channel partnerships. I am passionate about enabling our team to help small and medium sized businesses to succeed, by reducing the distractions that get in the way of what they are best at- letting them focus on what they are most passionate about and the reasons they got into business in the first place!
I live in Sacramento, I am a mama of 2 small boys and an avid Peloton fan.
ADP TotalSource®
A Full Service HR Department for Companies of all Sizes
Payroll & Tax Administration
Comprehensive Benefits Programs & 401K
ACA Compliance
Recruitment and Background Screening Services
Risk Management & Safety
Regulatory Compliance
Member companies can customize their HR experience and select PEO services à la carte based on company needs.
AZBio Member Benefits
Up to 25% discount on services, waived implementation fees, and more on the following services:
ADP TotalSource, ADP's Professional Employer Organization (PEO) solution, for small to mid-size organizations who don't want HR to get in the way of revenue-generating activities.

Limited Time Promotion: ADP will waive the administrative fee for the first 3 months to member companies with 10+ employees that enter a PEO evaluation in the months of March, April and May.

RUN Powered by ADP® payroll and HR platform designed for small businesses with less than 50 employees.
ADP Workforce Now®, the technology platform for companies with over 50 employees, includes HR, payroll, benefits administration, talent management, and compliance functionality.
Note: Member company must be a new ADP customer or a new user of specified services to utilize these benefits