TUCSON, Ariz., March 22, 2017 (GLOBE NEWSWIRE) — HTG Molecular Diagnostics, Inc. (Nasdaq:HTGM), a provider of instruments, reagents, and services for molecular profiling applications, today announced that it has obtained CE marking in the European Union for its HTG EdgeSeq ALKPlus Assay EU.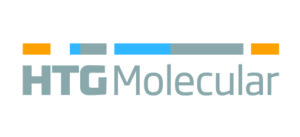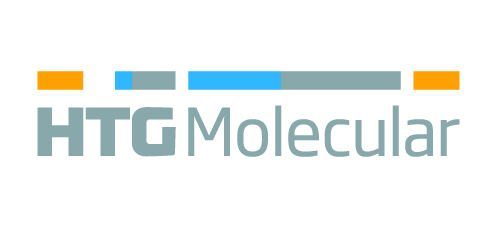 The HTG EdgeSeq ALKPlus Assay EU is an in vitro diagnostic assay intended to measure and analyze mRNA ALK gene rearrangements in formalin-fixed, paraffin-embedded lung tumor specimens from patients previously diagnosed with non-small cell lung cancer (NSCLC). The assay may be used to aid in the identification of patients eligible for treatment with ALK-targeted therapeutics, such as crizotinib, and is automated on the HTG EdgeSeq system using a next-generation sequencer for detection.
Lung cancer is a leading cause of cancer death in men and women worldwide. In Europe, approximately 391,000 people were diagnosed with lung cancer in a single year, according to the European Society for Medical Oncology, and NSCLC accounts for 85 to 90% of all lung cancer cases. Due to the important therapeutic implications, routine testing for rearrangement in the ALK gene is now recommended for all NSCLC patients diagnosed with adenocarcinoma.
"We are pleased to add the HTG EdgeSeq ALKPlus Assay EU to our diagnostic assay menu in Europe," stated TJ Johnson, HTG's President and CEO. "Lung cancer is a significant global health problem and an important focus area for HTG. We plan to offer this assay to selected European early adopters as we seek additional regulatory approvals elsewhere."
About HTG:
Headquartered in Tucson, Arizona, the mission of HTG Molecular Diagnostics, Inc. (HTG) is to empower precision medicine at the local level. In 2013, the company commercialized its first instrument platform and a portfolio of RNA assays that leveraged HTG's original proprietary nuclease protection chemistry. Continuous improvement led to the 2014 launch of the company's HTG EdgeSeq product line, which automates sample and targeted library preparation for next-generation sequencing. Additional information is available at www.htgmolecular.com.
Safe Harbor Statement:
Statements contained in this press release regarding matters that are not historical facts are "forward-looking statements" within the meaning of the Private Securities Litigation Reform Act of 1995, including statements associated with our business and the capabilities of our technology, the benefits and uses of our HTG EdgeSeq ALKPlus Assay EU, and the European lung cancer market size and testing standards of care. Words such as "believes," "anticipates," "plans," "expects," "intends," "will," "goal," "potential" and similar expressions are intended to identify forward-looking statements, though not all forward-looking statements necessarily contain these identifying words. These forward-looking statements are based upon management's current expectations, are subject to known and unknown risks, and involve assumptions that may never materialize or may prove to be incorrect. Actual results and the timing of events could differ materially from those anticipated in such forward-looking statements as a result of various risks and uncertainties, including, without limitation, risks associated with our ability to successfully develop, market and/or commercialize new methods, technologies and/or products, including our ability to market, sell and maintain or obtain regulatory approvals for our HTG EdgeSeq ALKPlus Assay EU in Europe or other jurisdications. These and other factors are described in greater detail in our filings with the Securities and Exchange Commission, including without limitation our Quarterly Report on Form 10-Q for the Quarter ended September 30, 2016. All forward-looking statements contained in this press release speak only as of the date on which they were made, and we undertake no obligation to update such statements to reflect events that occur or circumstances that exist after the date on which they were made.
Contact:
Westwicke Partners
Jamar Ismail
Phone: 415-513-1282
Email: jamar.ismail@westwicke.com
TJ Johnson
President / CEO
HTG Molecular Diagnostics
Phone: 520-547-2827 x130
Email: tjjohnson@htgmolecular.com