Pivotal study aims to evaluate safety and efficacy of company's novel CBD product candidate in rare type of pediatric epilepsy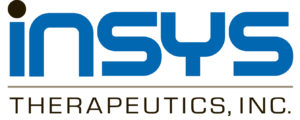 INSYS Therapeutics, Inc. (NASDAQ:INSY), a leader in the development, manufacture and commercialization of pharmaceutical cannabinoids and spray technology, today announced the initiation of a Phase 3 clinical trial to study cannabidiol (CBD) oral solution for the treatment of infantile spasms, a rare type of pediatric epilepsy that occurs in very young children, with the first trial site's activation.
"We need better treatments for infantile spasms, one of the more severe and dangerous seizure disorders of early childhood," said Shaun Hussain, M.D., a pediatric neurologist at UCLA Mattel Children's Hospital and director of its Infantile Spasms Project. "That's why we're excited about this pivotal study, which has the potential to reveal a new piece of the treatment puzzle for infantile spasms."
In previous studies, CBD—one of the main molecules in cannabis—has demonstrated sustained clinical benefits in a variety of medically refractory pediatric epilepsies, including infantile spasms, an uncommon condition estimated by the Child Neurology Foundation (CNF) to be diagnosed in about 1,200 children in the United Stateseach year.
"We have great hope in the potential of our proprietary formulation of pharmaceutical-grade, synthetically manufactured CBD oral solution in combination with vigabatrin to offer greater seizure control to children with infantile spasms," said Steve Sherman, senior vice president of regulatory affairs for INSYS Therapeutics. "The need for more efficacious and better tolerated products to treat this devastating disorder continues to motivate us to advance this investigational therapy through the clinical and regulatory pathway."
According to the Infantile Spasms Action Network (ISAN), a collaborative advocacy network of 25 national and international organizations convened by CNF, infantile spasms have an average age of onset of around four months, although in some cases the first seizure occurs as early as one month or as late as two years. In most cases, infantile spasms appear to be slight head drops, which belie the seriousness of the condition. Evidence shows that infantile spasms are a more serious seizure disorder than generalized convulsions.
INSYS Therapeutics recently became a member of ISAN, which hosts an annual awareness and education initiative, Infantile Spasms Awareness Week (ISAW), held Dec. 1–7.
About INSYS
INSYS Therapeutics is a specialty pharmaceutical company that develops and commercializes innovative drugs and novel drug delivery systems of therapeutic molecules that improve patients' quality of life. Using proprietary spray technology and capabilities to develop pharmaceutical cannabinoids, INSYS is developing a pipeline of products intending to address unmet medical needs and the clinical shortcomings of existing commercial products. INSYS is committed to developing medications for potentially treating addiction to opioids, opioid overdose, epilepsy, and other disease areas with a significant unmet need.
Forward-Looking Statements
This news release contains forward-looking statements including our belief regarding the potential of our investigational CBD oral solution to become an effective treatment for infantile spasms. These forward-looking statements are based on management's expectations and assumptions as of the date of this news release; actual results may differ materially from those in these forward-looking statements as a result of various factors, many of which are beyond our control. These factors include, but are not limited to, risk factors described in our filings with the United States Securities and Exchange Commission, including those factors discussed under the caption "Risk Factors" in our Annual Report on Form 10-K for the year ended Dec. 31, 2016 and subsequent updates that may occur in our Quarterly Reports on Form 10-Q. Forward-looking statements speak only as of the date of this news release, and we undertake no obligation to publicly update or revise these statements, except as may be required by law.
| | | | | | | | | | | | | | | | |
| --- | --- | --- | --- | --- | --- | --- | --- | --- | --- | --- | --- | --- | --- | --- | --- |
| CONTACT: | | | | | | | | | Corporate Communications | | | | | | Investor Relations |
| | | | | | | | | | Joe McGrath | | | | | | Jackie Marcus or Chris Hodges |
| | | | | | | | | | INSYS Therapeutics | | | | | | Alpha IR Group |
| | | | | | | | | | 480-500-3101 | | | | | | 312-445-2870 |
| | | | | | | | | | jmcgrath@insysrx.com | | | | | | INSY@alpha-ir.com |