Insys Therapeutics, Inc. (
INSY
), a specialty pharmaceutical company that is developing and commercializing innovative drugs and novel drug delivery systems, today announced that the U.S. Food and Drug Administration (FDA) has granted orphan drug designation to its pharmaceutical cannabidiol (CBD) for the treatment of Lennox-Gastaut Syndrome, a rare pediatric-onset epilepsy.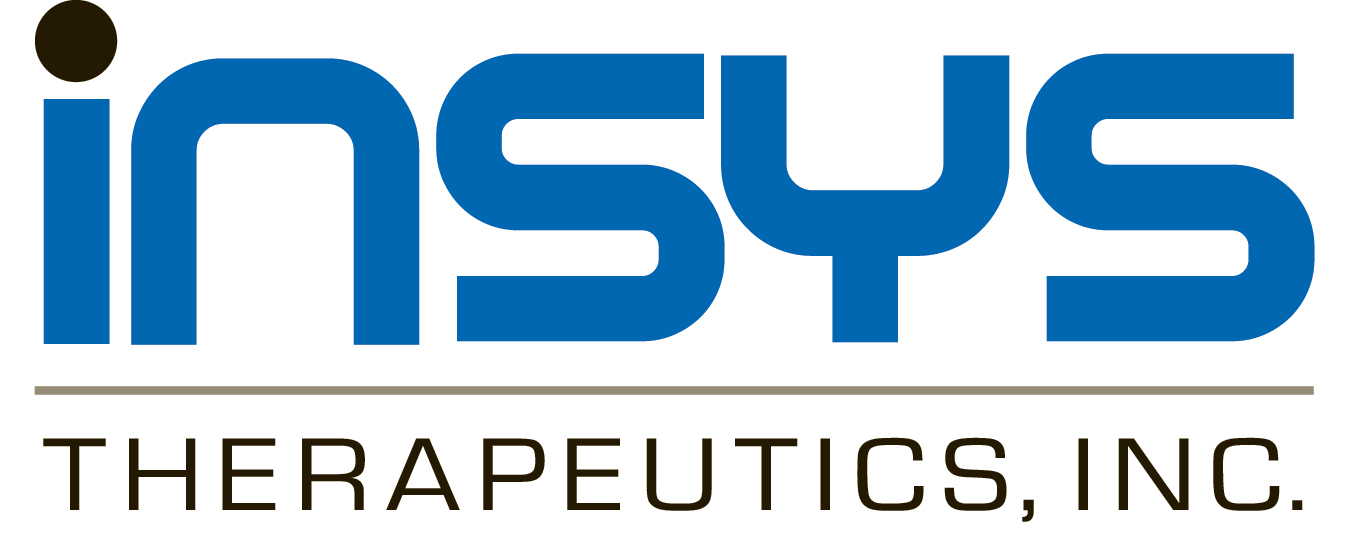 "With no cure and persistence of seizures with current antiepileptic medications, the orphan drug designation recognizes the significant, unmet need that exists among children with this severe form of epilepsy and the teams who provide their care," said Michael L. Babich, President and Chief Executive Officer. "We have the unique opportunity to test a controlled pharmaceutical CBD product for Lennox-Gastaut Syndrome, and our company is committed to advancing cannabinoid therapies that have the potential to provide significant medical benefits to patients across multiple indications. We expect to file an Investigational New Drug Application (IND) for CBD in the second half of 2014."
Insys, which has more than seven years of research and development experience in the pharmaceutical cannabinoid space, manufactures pharmaceutical dronabinol (THC) and pharmaceutical CBD, both of which are cannabinoids, at its FDA-inspected and Drug Enforcement Administration(DEA) approved facility, located in Round Rock, Texas. The company recently submitted a Drug Master File (DMF #28255) for its CBD active pharmaceutical ingredient and believes that it is the only U.S.-based company with the capacity to produce pharmaceutical cannabinoids in scalable quantities.
In addition to Lennox-Gastaut Syndrome, Insys plans to develop treatments for another rare form of pediatric epilepsy, Dravet Syndrome. Insys is also evaluating the potential use of pharmaceutical CBD in several additional indications, including: adult epilepsy; chemotherapy-induced peripheral neuropathy; addiction in cocaine, heroin and opioids; and glioblastoma. Insys intends to pursue orphan drug designation for other indications that may qualify.
Orphan drug designation is granted by the FDA Office of Orphan Products Development (OOPD) to novel drugs or biologics that treat rare diseases or conditions affecting fewer than 200,000 patients in the U.S. The designation provides the drug developer with a seven-year period of U.S. marketing exclusivity, as well as certain financial incentives that can help support its development.
About Lennox-Gastaut Syndrome
Lennox-Gastaut Syndrome is a severe form of childhood-onset epilepsy that typically manifests between two and six years of age. The syndrome is characterized by multiple seizure types, moderate to severe cognitive impairment, and an abnormal EEG. The frequency and severity of seizures vary by individual. It is often treated with, but has proved resistant to, various anti-seizure medications. There is no cure for the syndrome at this time.
About Insys Therapeutics, Inc. 
Insys Therapeutics is a specialty pharmaceutical company that develops and commercializes innovative drugs and novel drug delivery systems of therapeutic molecules that improve the quality of life of patients. Using its proprietary sublingual spray technology and its capability to develop pharmaceutical cannabinoids, the company addresses the clinical shortcomings of existing commercial products. The company currently markets two products, Subsys, which is sublingual Fentanyl spray for break through cancer pain, and a generic version of Dronabinol (THC) capsules. The company plans to file a New Drug Application (NDA) for an oral liquid formulation of Dronabinol in the second half of 2014 and believes it is a clinically superior product to current Dronabinol capsules. The company is developing a pipeline of sublingual sprays, as well as pharmaceutical CBD.
Forward-Looking Statements
This press release contains forward-looking statements, including statements regarding our expectations related to filing at least one Investigational New Drug application with the Food and Drug Administrationin the second half of 2014 for pharmaceutical CBD, our plan to pursue the development of treatments for Lennox-Gastaut Syndrome (LGS) and Dravet Syndrome related to epilepsy, the potential benefits of our pharmaceutical CBD therapies to patients and our intention to pursue orphan drug designation for other indications that may qualify for orphan drug status. These forward-looking statements are based on management's expectations and assumptions as of the date of this press release, and actual results may differ materially from those in these forward-looking statements as a result of various factors, many of which are beyond our control. For a description of these risks facing the company, please see the risk factors described in our filings with the United States Securities and Exchange Commission, including those factors discussed under the caption "Risk Factors" in our Annual Report on Form 10-K for the year ended December 31, 2013 and any subsequent updates that may occur in our Quarterly Reports on Form 10-Q. Forward-looking statements speak only as of the date of this press release and we undertake no obligation to update or revise these statements, except as may be required by law.
Contact:
Lisa M. Wilson
President
In-Site Communications, Inc.
T: 212-452-2793
E: lwilson@insitecony.com
Source: Insys Therapeutics