AZBio to host regional life science capital conference in Phoenix this fall (Video)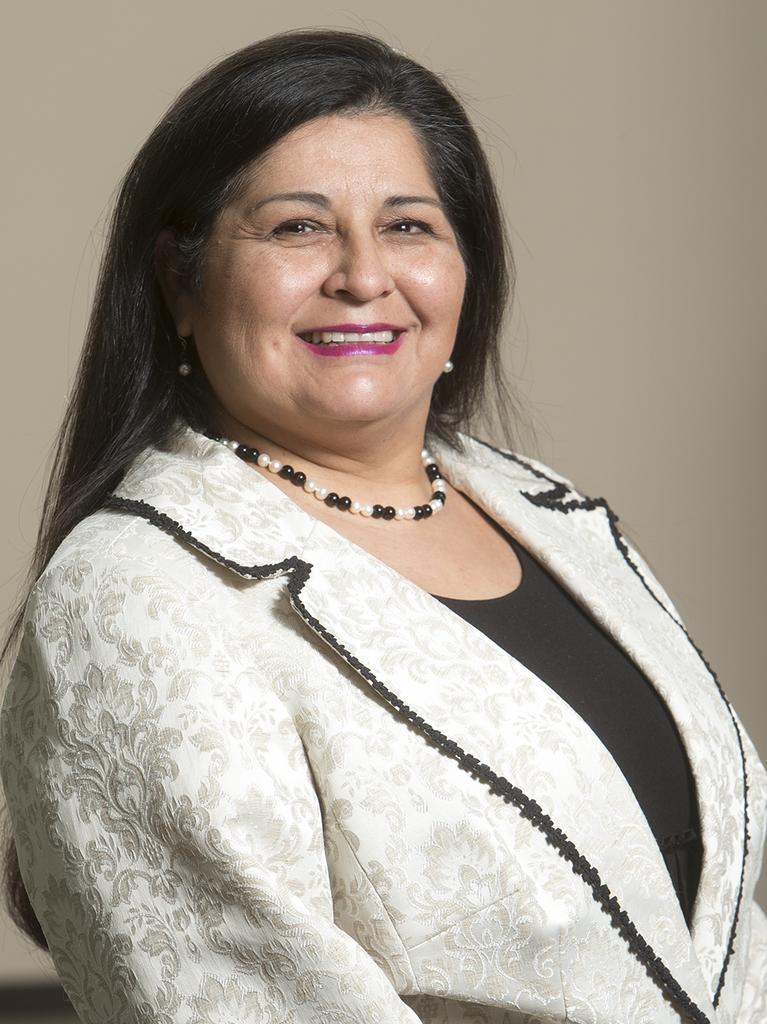 Jun 20, 2014, 1:13pm MST – Angela Gonzales, Phoenix Business Journal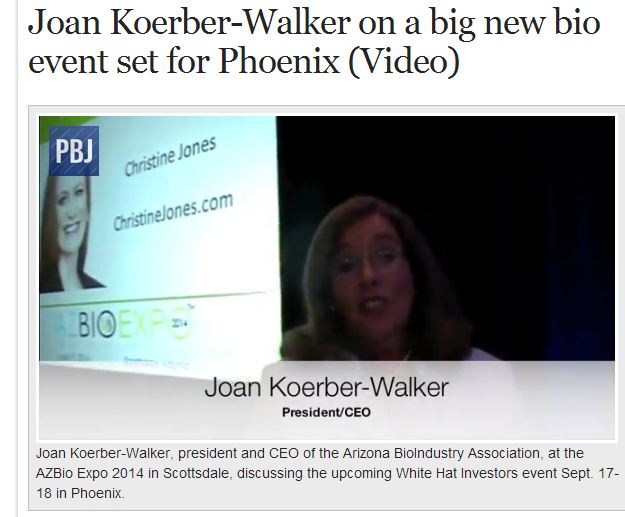 The Arizona BioIndustry Association, which hosted its AZBio Expo 2014 on June 19 in Scottsdale for nearly 300 attendees, is organizing a regional life science capital conference in Phoenix in September.
This will be the first time that Arizona has had a life-science specific conference in Arizona, said Joan Koerber-Walker, president and CEO of the association.
"Investors in the life sciences are a different group of investors," she said. "Most of them have never been here. They don't know the amazing things that are going on here."
The state association is working with its counterparts in the surrounding Rocky Mountain region states to produce what is being called White Hat Investors 2014.
It is scheduled for Sept. 17-18 at the Hyatt Regency in downtown Phoenix.
At the AZBio Expo, MaryAnn Guerra, chairman, CEO and co-founder of BioAccel, spoke about the importance of startup bioscience firms looking at all types of funding, including government funding.
She said many small businesses dismiss these types of government funding opportunities because it takes several months. But she said it's worth the effort to keep all options open.
AZBio is organizing two events in August where experts from the National Institutes of Health and the National Science Foundation will share the secrets to obtaining government Small Business Innovation Research and Small Business Technology Transfer grants.
They will be in Tucson on Aug. 20 and Flinn Foundation's headquarters in Phoenix on Aug. 21.
These events come as Arizona has had a tough time attracting venture capital investors to the life sciences.
According to the Flinn Foundation's Arizona Bioscience Roadmap, the state garnered $37 million in bioscience venture capital, representing only 0.38 percent of the U.S. total in 2013.
Kelly Slone, vice president of federal life sciences policy and political advocacy for the National Venture Capital Association in Washington, also was on the panel discussion with Guerra.
She said venture capitalists aren't as concerned about how quickly a bioscience firm can get approval from the U.S. Food and Drug Administration to market its product in the U.S.
Instead, she said these financial backers want to know how the product will be reimbursed, how it will provide value to health care and how it will reduce costs.
These are tough times for bioscience firms, especially those who are making medical devices, she said, as investors are walking away from the medical device space.
That's why these events are crucial, Koerber-Walker said, adding that Arizona's bioscience firms more than ever need access to various funding opportunities.
So far 16 venture capital firms have committed to the White Hat event, with countless others invited, she said.
Angela Gonzales covers health, biotech and education.

Re-posted with permission