Pinnacle Transplant is currently seeking a Research and Development Senior Manager.
Who We Are: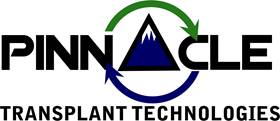 Founded in 2010, Pinnacle Transplant Technologies (PTT) recognized the need to establish a processing and distribution facility that would enable medical professionals to acquire safe quality allograft tissue for transplant.
Pinnacle Transplant Technologies is a multi-service tissue bank dedicated to the ethical participation in the Donate Life ™ process. U.S. Food and Drug Administration (FDA) registered and American Association of Tissue Banks (AATB) accredited, Pinnacle only works with federally chartered Organ Procurement Organizations (OPOs) and agencies accredited by AATB to help provide superior allografts for transplantation, assure transplant patient safety, safeguard our associates, and assure reverence to our donor families.
What We Do:
We manufacture innovative allografts produced to the highest standards of quality and safety. With a dedication to customer service, we are devoted to being the most responsive and accommodating Tissue Bank in the industry.
Position Description
The Senior Manager of Research and Development is responsible for developing new products that drive business growth as well as increasing the revenue from existing product lines. To do so, he/she must be able to develop a high performing organization; perform a thorough assessment of new and existing technologies & competitive offerings to identify market opportunities; manage a comprehensive strategy that drives innovation; launch products into the marketplace on time, on cost and with superior quality; and work closely with Marketing, Sales, Operations, Quality Assurance, Supply Chain, and others in the organization to develop innovative new products.
Strategic Planning, Product Design, and Product Resolution. Responsible for managing the research & development organization, including project and product management activity, product analysis and testing, and transfer and integration to manufacturing operation. Requires experience in hiring, teaching and training a research organization. Must be hands-on, results driven and possess a sense of urgency.
Education & Work Experiences Qualifications
Must include a minimum M.S. in Biomedical Engineering/Molecular Biology/Relevant Field  or equivalent work experience.
Must have proven track record of projects to completion and projects to market.
Must have knowledge and ability to draft local and federal grant proposals, with a record of successful funding.
Must have working knowledge of ISO 13485.
Require 5-10 years of progressive experience managing in a technical position- preferably in a biomedical manufacturing organization.
Extensive knowledge of product development systems with a proven track record of success in delivering complex products on time, cost & quality driving growth in the market.
Experience and ability to plan and manage major projects from inception to completion
Demonstrated expertise in utilizing new technologies to launch products in the marketplace
Experience developing and launching products in a regulated industry
Knowledge of 510k application process a plus
Essential Duties & Responsibilities:
Build and manage a high-performing organization.
Lead a team of  Technicians in the development of new products
Inspire creativity, engineering discipline and results orientation through visionary leadership and excellent communication.
Set and maintain high standards for individual and team performance
Build effective teams and cross-functional relationships
Drive consistent process, including competitive assessments, design reviews, and otherwise mentor business for technical process improvements
Must execute product design to meet company objectives.
Must partner with management team to ensure effective product development.
Must develop systems and controls to ensure compliance with quality standards.
Must successfully draft and submit grant applications and FDA submissions.
Physical Environment & Working Conditions
 Full-time position based in Arizona. Normal hours of PTT operations. May include planning time and occasional evening and weekends to perform the tasks outlined in the job description
Travel by personal auto, charter or commercial aircraft may be required with reimbursement for personal auto used provided by the company policy according to IRS policy
Key Areas of Knowledge
Medical Device and 361 HCT/P Design, Development, and Manufacturing
Project Management
Regulatory Strategy and Submission
Technical Writing
Other:   (i.e., access to confidential information):
The Senior Research and Development Manager is expected to maintain confidentiality of all donor/recipient information.
To learn more or apply, email your cover letter and resume.