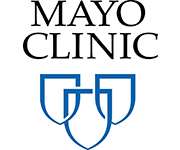 PHOENIX, Ariz. — Bhavik Patel, M.D., has been appointed chief artificial intelligence (AI) officer for Mayo Clinic in Arizona. In this role, Dr. Patel will lead Mayo Clinic's Advanced AI and Innovation Hub in Arizona with a focus on expanding AI-based solutions within Mayo's three shields of Practice, Research and Education, in addition to business operations.
Dr. Patel joined Mayo Clinic in 2021. He is a consultant in Radiology. Dr. Patel is the medical director for AI/Machine Learning (ML) innovation and enablement for Mayo Clinic's Center for Digital Health. He is a Mayo Clinic Proceedingseditorial board member and has presented extensively nationally and internationally.
Dr. Patel is the principal investigator of several research studies and is published in close to 100 peer-reviewed articles. Before joining Mayo Clinic, Dr. Patel practiced at Duke University Medical Center and Stanford University Medical Center.
Dr. Patel earned an M.D. at the University of Alabama School of Medicine; completed a general surgery residency at Brigham and Women's Hospital, Harvard Medical School; and completed a diagnostic radiology residency at the University of Alabama Medical Center, where he was chief resident. He completed an abdominal imaging fellowship at Stanford Hospitals and Clinics. Dr. Patel also earned an M.B.A. from the Anderson School of Management at the University of California, Los Angeles.
###                                                                                            
About Mayo Clinic
Mayo Clinic is a nonprofit organization committed to innovation in clinical practice, education and research, and providing compassion, expertise and answers to everyone who needs healing. Visit the Mayo Clinic News Network for additional Mayo Clinic news.
Media contact: Gerri Kelly, Mayo Clinic Communications, kelly.geraldine@mayo.edu