MESA, Arizona — July 1, 2020 – Mesa Community College serves as a location for drive-thru COVID-19 testing in alignment with Governor Ducey's enhanced COVID-19 Action Plan (6/17/20). Embry Women's Health, a local testing provider, along with the Arizona National Guard, will operate testing stations in the East Parking Lot (Lot C) of the college campus located at 1833 W. Southern Ave. Individuals arriving for appointments should enter at Enrollment Way off Southern Ave.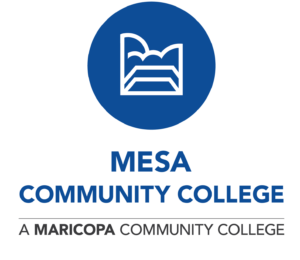 "Our commitment to serving our students and our community remains constant during these times of change," said Brad Kendrex, MCC Interim Executive Vice President of Administrative Services. "We are pleased to be able to serve as a COVID-19 testing site for our community and look forward to inviting our neighbors back to our campuses when it is safe to do so."
MCC campus facilities remain closed, while services continue to be offered to students remotely.
Embry Women's Health is committed to expanding access to COVID-19 testing. The test site at MCC represents the third site to open. Initially it will accommodate 800 patients daily, with an expected daily test capacity of 3,000 once fully operational. This represents the second largest test site in Arizona.
Those wishing to be tested should visit embrywomenshealth.com/testing-blitz/ to schedule a testing day/time by testing site. The process may be also initiated online at embrywomenshealth.com/covid-19-testing. One appointment slot may accommodate multiple individuals per vehicle; however, each must register in advance on the website.
There is zero cost associated with COVID-19 testing for patients. However, patients with insurance will need to provide their member ID, group number and a physical copy of their insurance card. Insurance will cover all costs related to COVID-19 with no out of pocket cost to the patient. If you are uninsured, the COVID-19 Uninsured Program provided by the federal government will cover all costs. Uninsured patients must provide a state ID, driver's license or social security number.
# # #
Media contact: Dawn Zimmer, dawn.zimmer@mesacc.edu, 602-471-5343
Mesa Community College is nationally recognized as an Aspen Prize Top 150 U.S. Community College and is known for service learning, career and technical programs, civic engagement and innovative approaches to education. The college has served as a resource for career readiness, transfer education, workforce development and lifelong learning throughout its 50-year history. Host to more than 30,000 students annually, MCC offers degree and certificate programs online, and at its two campuses and additional locations. Through Guided Pathways with Integrated Support Services, MCC is transforming the ways it champions student success, college completion, university transfer and career attainment or advancement. MCC is a Hispanic Serving Institution and more than 50% of its students are the first in their family to attend college. Its American Indian Institute serves 22 federally recognized Arizona tribes and more than 30 out-of-state tribes. The diverse student body includes more than 400 international students representing over 60 countries. Award-winning faculty are dedicated to student success, providing the education and training that empowers MCC students to successfully compete in the workforce. Located in the East Valley of Phoenix, Arizona, MCC is one of 10 colleges in the Maricopa County Community College District. Visit mesacc.edu to learn more.
MCC is accredited by the Higher Learning Commission (HLC), hlcommission.org.
The Maricopa County Community College District (MCCCD) is an EEO/AA institution and an equal opportunity employer of protected veterans and individuals with disabilities. All qualified applicants will receive consideration for employment without regard to race, color, religion, sex, sexual orientation, gender identity, age, or national origin. A lack of English language skills will not be a barrier to admission and participation in the career and technical education programs of the District. MCCCD does not discriminate on the basis of race, color, national origin, sex, disability or age in its programs or activities. For Title IX/504 concerns, call the following number to reach the appointed coordinator: (480) 731-8499. For additional information, as well as a listing of all coordinators within the Maricopa College system, visit www.maricopa.edu/non-discrimination.
Source Details
Publication Date: Wednesday, July 1, 2020
MCC serves as COVID-19 drive-thru testing site
Posted on Wednesday, July 1, 2020 by Dawn Zimmer