Today, the Obama Administration announced its commitment to strengthening bioscience research as a major driver of American innovation and economic growth.  The National Bioeconomy Blueprint outlines steps that agencies will take to drive the bioeconomy—economic activity powered by research and innovation in the biosciences—and details ongoing efforts across the Federal government to realize this goal.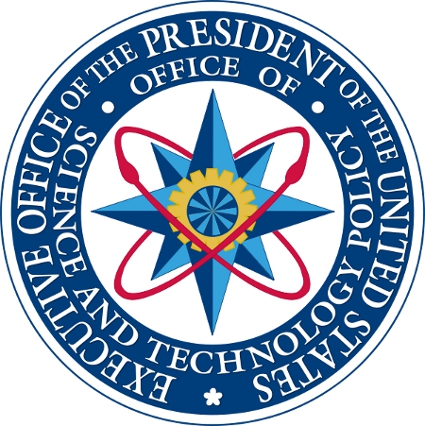 The bioeconomy emerged as an Administration priority because of its tremendous potential for growth and job creation as well as the many other societal benefits it offers. A more robust bioeconomy can enable Americans to live longer and healthier lives, develop new sources of bioenergy, address key environmental challenges, transform manufacturing processes, and increase the productivity and scope of the agricultural sector while generating new industries and occupational opportunities.
A growing U.S. population requires increased health services and more material resources including food, animal feed, fiber for clothing and housing, and sources of energy and chemicals for manufacturing. Recent advances in the biological sciences are allowing more and more of these needs to be met not with petroleum-based products and other non-renewable resources but with materials that are quite literally home-grown. Indeed, the convergence of biology with engineering and other sciences—including physics, chemistry, and computer sciences—is proving to have tremendous power to generate new scientific discoveries, new products,  new markets, and new high-skilled jobs. The benefits can be seen in every sector of the economy, from agriculture to healthcare and from energy production to environmental monitoring and stewardship. Biobased materials are also proving to be excellent and sustainable substitutes for hydrocarbon-based raw materials in a number of industrial and manufacturing processes.
Research is a key component, but it's not enough to ensure a successful American bioeconomy. In the biomedical domain, public-private partnerships can help the Nation achieve the twin goals of improving health outcomes and reducing healthcare costs. Updated bioeconomy-related education and training efforts can better equip a 21st century workforce with the skills needed to succeed in an increasingly competitive global arena.
And unnecessary or overly burdensome regulatory barriers must be removed to accelerate the advancement of bioinventions from laboratories to marketplaces while ensuring adequate attention to environmental and health concerns that may be raised by scientists' new facility with biological systems. The Bioeconomy Blueprint outlines five strategic imperatives for a bioeconomy with the potential to generate new markets and economic growth:
Support R&D investments that will provide the foundation for the future bioeconomy.
Facilitate the transition of bioinventions from research lab to market, including an increased focus on translational and regulatory sciences.
Develop and reform regulations to reduce barriers, increase the speed and predictability of regulatory processes, and reduce costs while protecting human and environmental health.
Update training programs and align academic institution incentives with student training for national workforce needs.
Identify and support opportunities for the development of public-private partnerships and precompetitive collaborations—where competitors pool resources, knowledge, and expertise to learn from successes and failures.
Although progress is being made in all of these areas, the Blueprint calls upon Federal agencies to accelerate their efforts to harness the biological sciences for the benefit of the Nation.
Looking forward, it will be important to assess the impact of these efforts and apply any new metrics for measuring changes in investment, infrastructure, jobs, and more.  We will continue to collect comments on the Bioeconomy Blueprint and welcome new ideas for how we can wield America's leadership in biological innovation toward spurring economic growth and solving critical challenges in manufacturing, energy, health, agriculture, and environment. Please email comments to bioeconomy@ostp.gov.
SOURCE:  http://www.whitehouse.gov/blog/2012/04/26/national-bioeconomy-blueprint-released
Mary Maxon is Assistant Director for Biological Research and Elizabeth Robinson is a Student Volunteer at OSTP.