Company's first prototype product—a lightweight, wearable robotic ankle assist device—is designed to grow with the patient, an innovation that meets a specific market need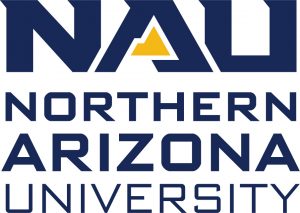 Many faculty researchers at Northern Arizona University invent new technologies that are granted patents—in fiscal year 2020 alone, NAU inventors were issued 19 patents, filed 41 new patent applications and submitted 43 new invention disclosures. Because of the effort and investment involved, however, not many researchers have the resources needed to commercialize their inventions, much less launch start-up companies to take their technologies to the marketplace.
But NAU assistant professor and alum Zach Lerner has successfully done both—all within just a few years of beginning his career. In 2020, Lerner launched what is quickly becoming the university's most successful commercial spin-off based on his bioengineering research and the patent-pending technologies he invented as a result.
After earning a BSE in mechanical engineering at NAU in 2010 and a Ph.D. in bioengineering at Colorado State University in 2015, Lerner spent a year as a postdoctoral fellow at the Clinical Research Center of the National Institutes of Health (NIH) in Bethesda, Maryland. He joined NAU's Department of Mechanical Engineering in 2017 and in 2018 accepted a joint research appointment in the Department of Orthopedics at the University of Arizona College of Medicine.
Disease and injuries to the neuromuscular system often lead to impaired walking ability. According to the Centers for Disease Control and Prevention, 13.7 percent of adults have a disability that limits their mobility, causing serious difficulty walking or climbing stairs. Moreover, nearly four in 1,000 children are afflicted with cerebral palsy (CP), making it the most common cause of pediatric physical disability in the U.S. This neurological disorder affects a child's muscle control and coordination and often makes walking extremely difficult. Many children with CP, especially in rural communities, lack access to the basic treatment needed to prevent this ambulatory decline, which worsens as they grow older. Most existing treatment strategies have proven insufficient.
One of the most promising potential new treatment options for both children and adults is the use of battery-powered wearable robots, or exoskeletons, that provide home-based gait training and mobility assistance and could significantly decrease patients' lifelong suffering and the resulting economic burdens placed on their families. These devices have the potential to revolutionize rehabilitation of patients with neuromuscular deficiencies.
In his Biomechatronics Lab on NAU's Flagstaff campus, Lerner works with a team that includes both graduate and undergraduate students to restore neuromuscular function and augment human ability through the design, control and testing of robotic exoskeletons.
"The overarching goal of our research is to improve the ability of patients with gait disorders to walk independently and accumulate adequate levels of daily physical activity," Lerner said. "To meet this goal, we're evaluating the benefits of powered lower-extremity assistance on rehabilitation and mobility-related outcomes. Our research shows that walking with powered knee and ankle assistance helps retrain the neuromuscular system to achieve a more efficient gait pattern, and that battery-powered exoskeleton assistance can improve walking performance in real-world settings."
Investments from Arizona's Technology and Research Innovation Fund help spur research
Lerner's pioneering research, funded through a succession of grants totaling more than $1.5 million from the NIH, the National Science Foundation and the Arizona Department of Health Services, has focused on developing wearable exoskeleton devices to help patients improve their mobility and walking performance. His research findings have demonstrated an improvement in walking function similar to outcomes from invasive surgery. Lerner's research represents a successful investment from Arizona's Technology and Research Innovation Fund (TRIF). Because of the funding he received through TRIF, Lerner was better equipped to apply for and win these major grants.
For the wearable robot to be effective, however, it needs to adapt to the individual—so Lerner and his team created an adaptive assistance exoskeleton control algorithm to establish and track personalized measures of exoskeleton-assisted walking performance, then programmed a hierarchical control strategy onto the memory of the CPU mounted onboard the robotic exoskeleton device. The control strategy uses sensors embedded on the exoskeleton to track posture and other data points, evaluate how these parameters change over time and adjust the level of assistance accordingly.
NAU Innovations team protects intellectual property with provisional patent applications
As he developed this array of innovative new technologies, Lerner worked with associate vice president Will Aylor and senior technology transfer analyst Cristy Salanga in NAU's technology development and commercialization program, NAU Innovations, to submit patent applications to protect the intellectual property (IP) for his inventions. NAU Innovations helps transfer inventions like Lerner's, which are developed through research conducted at the university, to the private sector. The team partners with top science and technology companies to license patent rights for commercial development and sale.
As early as the summer of 2017, Salanga recalled, she met with Lerner to look at the first three initial invention disclosures covering his main system, unique software and algorithms he was using in his work—the Powered Ankle Assistance Exoskeleton, the Exoskeleton Biofeedback User Interface and the Adaptive Assistance Exoskeleton Control Algorithm.
"We filed provisional patent applications on those inventions," Salanga said. "Early on, we saw a lot of commercial potential in Zach's work, because of its novelty and non-obviousness—qualities that the patent examiner looks for during the review and process. It became clear that he was very entrepreneurial, and we talked with him about the potential for commercializing his technologies."
As Lerner made improvements to his inventions, the NAU Innovations team submitted nine new patent applications on his technologies, which are all currently patent pending.
Lerner began exploring ways to take his inventions to the marketplace so they could help improve lives. He pulled together a team and co-founded BiOMOTUM with Ray Browning, whom he met in 2011 at Colorado State, when Lerner was a student in Browning's program. "Zach worked in our lab, and he was far and away our most productive student," Browning said.
"Commercializing this technology is a great way to have an impact on the world, beyond publishing academic papers," Lerner said. "It's a tremendous amount of work to start a company, and I'm thrilled to have Ray take on this leadership role."
Lerner is BiOMOTUM's chief scientific officer, focusing on the research, and Browning is the chief executive officer, focusing on the company's business development and day-to-day operations. An engineer and mobility expert, Browning was previously a professor of exercise science at Colorado State. Based in Portland, Oregon, Browning has more than 30 years of experience working in the academic world as well as in industry research and development and start-ups, negotiating relationships between institutions and business interests, including Nike.
As former elite athletes, both Lerner, a former rock climber, and Browning, a former triathlete, have a passion for movement and the vision that all individuals have physical experiences that allow them to achieve their potential
"The robotic assistive devices Zach has created, which offer a lightweight, portable and effective way to improve mobility in children with CP, are the foundation for BiOMOTUM," Browning said. "The company is focused on exoskeleton systems that grow with the patient to provide both mobility assistance and gait rehabilitation, which is a unique angle."
The company's first prototype product, internally named the RA2D, is a robotic ankle assist device. Lightweight and wearable, the powered device provides on-demand gait training—and is designed to grow with the child into adulthood, an innovative aspect that meets a specific market need for pediatric mobility aids for young individuals.
As the prototype evolves, Lerner and Browning have also focused on raising money to fund their work. To date, BiOMOTUM has raised more than $2 million in capital in under a year—through a combination of private equity funding and federal grant money through the Small Business Innovation Research (SBIR) program.
"They've raised more than $2 million, including a significant portion from non-dilutive grants—which is really impressive in the space of about seven months. If you're getting grant funding, you're getting non-dilutive capital. Private funding involves ownership of your company, so it's important to get as much non-dilutive funding as possible," Aylor said.
"We started raising money last summer," Lerner said. "Our strategy has been to seek a combination of private investment and grants structured to pursue research relevant to our business opportunities. In addition to our federal SBIR grant, we're successfully getting early-stage investors to put capital into the business, which is fantastic. Bringing a biomedical device to the market is expensive and time-consuming, so we definitely want to pursue private investors because grants don't pay for things like marketing and sales."
Licensing technology for commercialization
Behind the scenes, Aylor and Salanga continue to put the necessary licensing agreements in place between the Arizona Board of Regents, NAU and BiOMOTUM.
"We granted BiOMOTUM a pre-commercial developmental license in May 2020. They're reimbursing us for all the patent-related costs so NAU is not funding their company, which can be rather expensive, but in the meantime, they're protecting their IP. We don't own the company or have equity in the company," Aylor said. "Working with Zach and Ray has been extremely easy. This has been an amazingly smooth process, one of the easier startups that I've been involved in. Our goal is to support them as best we can—if they're successful, we're successful, and eventually we'll get a royalty for NAU."
The NAU Innovations team is continuing its efforts to encourage more start-ups in the belief that BiOMOTUM is only the first in a series of potential commercial successes.
"The development of start-ups like BiOMOTUM extend the impact of our research beyond the dollars it brings to the university—by fostering economic growth and providing cutting-edge training for students who will join the biotechnology workforce—as well as improving the quality of life for the people of Arizona," Aylor said. "They will also help NAU retain highly functioning, highly talented researchers."
Aylor and Salanga are planning to offer an entrepreneurship workshop that may feature Lerner and Browning. "We'd like to use BiOMOTUM as a roadmap that other researchers who want to start their own companies can follow. Zach's example is perfectly aligned with what we'd recommend."
Because of the ease with which Lerner and Browning have been able to work through the legal implications of the commercialization process with NAU Innovations, investors who look at the licensing agreements won't see a lot of encumbrances, or limitations, which means the technology is well-positioned for success in the marketplace.
"This is a huge asset for us," Browning said. "Zach and I both feel fortunate to have this kind of relationship with NAU."
As they gear up for the next phases of commercialization, Lerner and Browning are appealing to investors and others in the community to be part of the solution, which has the potential to be global.
"We have a compelling story to tell. We are trying to solve a really challenging problem—helping children with cerebral palsy to walk. It's a compelling hook with an emotional connection, but when we talk about the technologies, which represent a platform we can build on for both medical and nonmedical applications, investors start to see that they're supporting a socially responsible business that is also a sound business decision," Browning said. "We also believe the potential impact of our product offering is global, not just a first world solution. We hope to someday be able to offer solutions that could be used with patients, for example, in less developed countries."
About Northern Arizona University
Northern Arizona University is a higher-research institution providing exceptional educational opportunities in Arizona and beyond. NAU delivers a student-centered experience to its nearly 30,000 students in Flagstaff, statewide and online through rigorous academic programs in a supportive, inclusive and diverse environment. Dedicated, world-renowned faculty help ensure students achieve academic excellence, experience personal growth, have meaningful research opportunities and are positioned for personal and professional success.
SOURCE: NAU