Regenesis Biomedical Inc., today announced a series of senior leadership changes, reflecting further commitment to deliver on the company's growth and clinical development plans.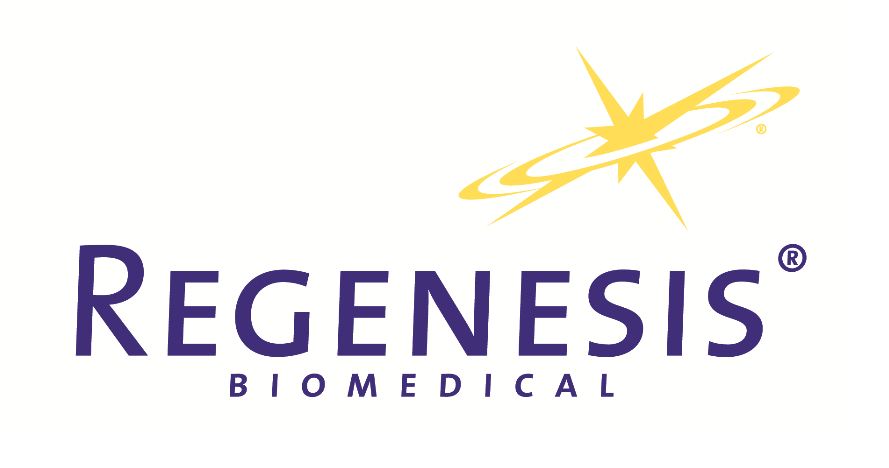 This past week Board member Richard Shirk was elected Board Chairman, replacing retiring John Voris.  The Board also elected two new members:  R. King Nelson and John S. Xenos, MD. Scott Brooks, President and C.E.O., appointed Adrianne (Patti) Smith, MD, to the newly created position of Vice President of Clinical Business Development.  Additionally Mark Davis is joining the company as the new Vice President of Clinical Research and Regulatory Affairs.  Both Dr. Smith and Mark Davis will report directly to Scott Brooks.
Richard Shirk has served on the Regenesis Board since 2012.  He was elected Chairman, and will continue his duties on the Clinical and Reimbursement Committee.  He replaces Mr. John Voris, who completed eight years of service.  The company sincerely thanks John for his many contributions to our growth and development.  Mr. Shirk has more than 30 years of experience in health insurance and employee benefits.  Previously, he served on the Board of Directors of Amerigroup, and as President and CEO of Blue Cross Blue Shield of Georgia.  Mr. Shirk also held senior officer positions with The Equitable Life Assurance Society, Equicor, and Cigna.  He is a graduate of Gettysburg College.
King Nelson has more than 30 years of diverse experience with medical devices.  He currently serves as President, CEO and Director of Uptake Medical, a pulmonary disease device company.  Previously, he served as President and CEO of Kerberos Proximal Solutions, which was acquired by FoxHollow, and as President and CEO of VenPro, which was acquired by Medtronic.  Prior to that, he spent 19 years with Baxterand American Hospital Supply Corporation in roles that included division President for Dade Diagnostics,Bentley Labs, and Baxter's Perfusion Services.  Mr. Nelson currently serves on the Board of Directors for several early-stage private medical device companies.  He graduated from Texas Tech University and received an MBA from the University of Miami.
Dr. John Xenos is a graduate of the United States Military Academy at West Point, and earned his medical degree from the Georgetown University School of Medicine.  He completed his residency in orthopedic surgery at Walter Reed Army Medical Center.  He then served as the Chief of Orthopedic Surgery at Fort Benning, Georgia, where he was directly involved in the treatment of the 75th Ranger Regiment, as well as other infantry units.  Dr. Xenos followed his passion for joint replacement and completed a fellowship in adult reconstructive surgery at the Anderson Orthopedic Research Institute in Virginia.  He then returned to Walter Reed as the Director of Adult Reconstruction, where he attained the rank of Lieutenant Colonel, U.S. Army Medical Corps.  Dr Xenos is active in the American Board of Orthopedic Surgery.  He is a practicing orthopedic surgeon in Colorado.
Dr. Patti Smith has a passion for developing best clinical practices to improve patient access to advanced therapies.  She gained industry experience as Vice President and Medical Director at Kinetic Concepts Inc. (KCI), providing support for clinicians using the wound V.A.C.®, and Senior Medical Advisor at Diversified Clinical Services (DCS), now merged into Healogics.  Dr. Smith's academic appointments have included theUniversity of Texas Health Science Center, Chief of Emergency Services for Scott Air Force Base, and Medical Director of the Texas Diabetes Institute Hyperbaric Medicine and Wound Care Center.  She is a graduate of Duke University and Washington University Medical School.
Mark Davis joins Regenesis with over 30 years of experience in the pharmaceutical, biotech, and medical device industries.  His core areas of focus are clinical operations, regulatory filings, and product development.  Mr. Davis' proven success in clinical trial design and implementation directly supports Regenesis' evidence development program.  His senior level experiences include global product development, project team leadership, corporate development, and raising capital.
"These solid additions to Regenesis' senior leadership team complement the existing members of our Board and senior management," said Scott Brooks, President and Chief Executive Officer of Regenesis Biomedical.  "We will continue our commitment to provide excellent service and support to caregivers and their patients in need of inflammatory-related pain relief, which will be reflected in growth of shareholder value.  I'm confident that these important changes will better position Regenesis to achieve our strategic goals of developing the clinical and health economics evidence necessary to expand clinician and payer adoption of Provant Therapy."
About Regenesis Biomedical
Regenesis Biomedical, Inc. is a privately held medical technology company focused on the research, design, manufacture, and sale of energy-based medical products and services that alleviate pain, restore health, and improve quality of life.  Regenesis developed, patented, and now markets the Provant Therapy System.  Our customers include health care facilities and providers that serve patients treated in acute care hospitals, long-term care, outpatient clinics, and home care.
About the Provant® Therapy System
Provant uses pulsed electromagnetic energy to facilitate reduction of the pain and edema associated with post-operative, superficial soft tissues.  Provant relieves pain two ways:  through anti-nociceptive analgesia by inducing endogenous opioids, and by regulating inflammatory mediators.
Contact: Regenesis Biomedical, Inc.
Scott Robey, Vice President Marketing
www.regenesisbio.com
480-970-4970 phone
SOURCE Regenesis Biomedical, Inc.
RELATED LINKS
http://www.regenesisbiomedical.com