The PROOF Centre of Excellence Partners with HTG Molecular Diagnostics to Begin Clinical Validation of Heart Transplant Rejection Blood Test
Tucson, Ariz. (September 25, 2013) –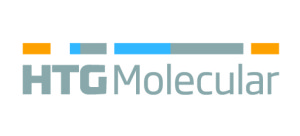 The Centre of Excellence for the Prevention of Organ Failure (PROOF Centre) and HTG Molecular Diagnostics are collaborating to begin clinical validation of a biomarker blood test that will provide early indication of organ rejection in heart transplant patients. The first clinical validation study of this kind in Canada, the blood test will allow doctors to better monitor and treat patients post-transplant.
HTG Molecular Diagnostics, a privately held, Tucson-based provider of molecular-technology solutions, will implement its proprietary HTG Edge System in the clinical laboratory of St. Paul's Hospital, Providence Health Care, in Vancouver to begin validation studies of a molecular biomarker test developed by the PROOF Centre, a not-for-profit organization focused on developing blood tests for improved health. "Transplant patients are at greatest risk of organ rejection during the first three months post-surgery," said Dr. Andy Ignaszewski, Head of Providence Health Care Division of Cardiology and Medical Director of the St. Paul's Hospital Heart Function Program. "The heart transplant rejection blood test developed by PROOF Centre and HTG Molecular Diagnostics will allow doctors to test patients during this crucial three month period with results available the next day."
The award-winning HTG Edge System is the only automated RNA analysis platform that delivers extraction-free, multiplexed results on a multitude of biological samples (tissue, blood, serum, cells) in 24 hours. The fully automated platform enables the analysis of as many as 47 different genes from minimal specimen volume with walk-away simplicity, eliminating the tedious extraction, amplification and labeling steps normally associated with RT-PCR.
"The development of this blood test was driven by demand from patients who typically have to undergo at least 12 invasive biopsies per year in the first year post-transplant," says Dr. Bruce McManus, PROOF Centre CEO. "Currently, there is no globally accepted, affordable blood test available for monitoring heart transplant patients. Bringing this test into the clinic will benefit heart transplant patients not just in Vancouver, but also around the world."
TJ Johnson, CEO of HTG Molecular Diagnostics states, "This collaboration with PROOF will result in the timely and localized assessment of a patient's heart failure risk due to rejection. The marriage of HTG Edge RNA analysis platform and PROOF Centre's meticulous research will provide a testing mechanism to replace technology now available only at specialty laboratories. Treating physicians will receive results within 24 hours of testing, accomplishing our ultimate goal of delivering personalized medicine and improving patient care."
While the blood test is being validated in the clinical laboratory setting, the PROOF Centre will also work with HTG Molecular Diagnostics to prepare for its regulatory approval in North America. "The clinical availability of HTG Molecular Diagnostics' highly specific, extraction-free RNA analysis performed on blood will enable post-transplant monitoring with greater precision and turnaround time leading to superior patient management. In addition, avoiding invasive biopsies has the potential to improve patient outcomes" states Vijay Modur, M.D., Ph.D., HTG Molecular Diagnostics' Vice President of Translational Science and Chief Medical Officer.
Funders of the clinical validation portion of the project include the PROOF Centre, Genome British Columbia, Provincial Health Services Authority, Providence Health Care Research Institute, Vancouver Coastal Health research Institute, and the Transplant Research Foundation of BC.
About the Proof Centre of Excellence
The Centre of Excellence for the Prevention of Organ Failure (PROOF Centre) develops blood tests to diagnose and better treat and manage heart, lung and kidney disease. The PROOF Centre is a crossdisciplinary engine of partners representing academia, health care, government, industry, patients and the public, focused on improving health and reducing the enormous socioeconomic burden of heart, lung and kidney disease. A not-for-profit society established in March 2008 by competitive funding from the Networks of Centres of Excellence Secretariat under the Centre of Excellence for Commercialization and Research (NCE CECR) Program, the PROOF Centre is co-hosted by the University of British Columbia and Providence Health Care in Vancouver, British Columbia, Canada. For more information visit www.proofcentre.ca.
About HTG Molecular Diagnostics
HTG Molecular Diagnostics is a privately held, Tucson-based company providing products for gene expression profiling, miRNA, and mRNA measurement for clinical research, companion diagnostic and prognostic applications in oncology. The company's Edge molecular technology platform is well suited for reliably detecting changes in gene expression levels in biological tissues, cells and fluids. Additional information is available at www.htgmolecular.com.
Contact:
Jerrie Lynn Morrison
Communications Coordinator
PROOF Centre of Excellence
Phone: 604-682-2344 ext 63729
Email: jerrielynn.morrison@hli.ubc.ca
Kimberly Schmitz
(HTG Molecular) Communications Consultant, Spur Public Relations
Phone: 520-247-5778
Email: Kimberly@SpurPublicRelations.com
TJ Johnson
President / CEO
HTG Molecular Diagnostics
Phone: 520-547-2827 ext 130
Email: TJJohnson@htgMolecular.com