U.S. FDA Grants Emergency Use Authorization
Solution Leverages Existing Equipment to Allow Hospitals to Decontaminate On-site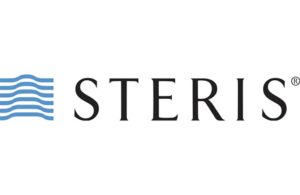 DUBLIN, IRELAND, April 10, 2020 (GLOBE NEWSWIRE) — STERIS plc (NYSE: STE) ("STERIS" or the "Company") today announced that the U.S. Food and Drug Administration (FDA) has issued an Emergency Use Authorization (EUA) for respirator decontamination. The EUA enables healthcare providers to decontaminate N95 Respirators on-site by utilizing certain STERIS V-PRO® Low Temperature Sterilization Systems.
The EUA allows STERIS to temporarily provide a solution for decontaminating compatible N95 or N95-equivalent respirators using the 28-minute Non-Lumen Cycle available on most V-PRO models. STERIS recommends decontaminating masks after each use, up to a maximum of ten times. Ten masks can be decontaminated per cycle. For more information, please visit steris.com/covid-19.
"Healthcare providers are on the front lines of this pandemic and are in desperate need of personal protective equipment," said Walt Rosebrough, President and Chief Executive Officer of STERIS. "We are pleased to be able to offer a partial solution for healthcare providers during this crisis, and hope that this temporary authorization will provide some relief to them. This would not have been possible without around the clock work from STERIS's technical people and testing support from 3M, and we deeply appreciate their involvement. In addition, we appreciate the diligence, responsiveness and suggestions from the FDA reviewers. We are working on additional potential solutions and look forward to continuing to work with the Agency."
About STERIS
STERIS's MISSION IS TO HELP OUR CUSTOMERS CREATE A HEALTHIER AND SAFER WORLD by providing innovative healthcare and life science product and service solutions around the globe. For more information, visit steris.com.
Investor Contact:
Julie Winter, Senior Director, Investor Relations and Corporate Communications
Julie_Winter@steris.com
Media Contact:
Stephen Norton, Senior Director, Corporate Communications
Stephen_Norton@steris.com