There are more than 7,000 known rare diseases, affecting more people than cancer and AIDS combined! TGen's Center for Rare Childhood Disorders gives hope and answers to rare disease patients by using genetic testing to find accurate diagnoses and develop effective treatments – at no cost to the family.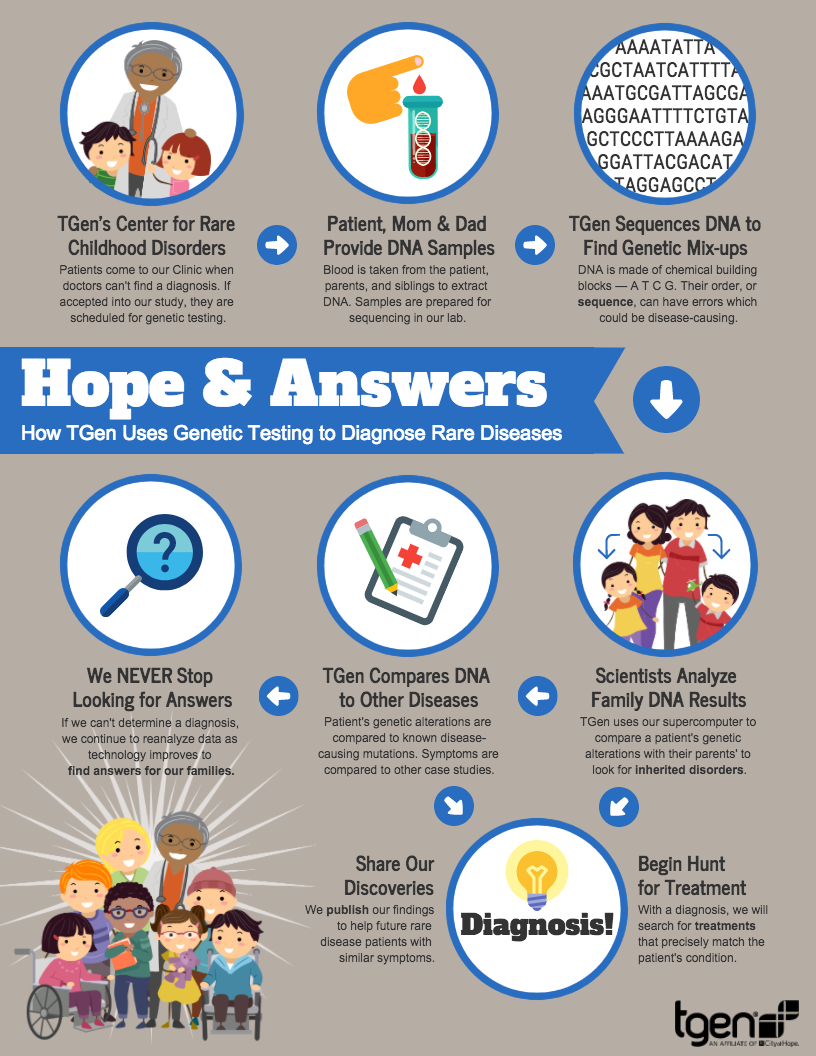 Download the infographic to share!
On Rare Disease Day, show these families they aren't alone:
TUNE IN: Listen to our TGen Talks podcast, The Diagnostic Odyssey, which shares the story of Ashley and her family as they search for an answer.
TURN OUT: Sign up for the Third Annual Run for Rare Disease Research, presented by Kidz 4 Causes. This family friendly 5K is this Sunday at Arizona Falls in Phoenix.
TAKE FIVE: Take five minutes on February 28 to make a tax-deductible donation to TGen's Center for Rare Childhood Disorders. ALL DONATIONS WILL BE DOUBLED!