Zomedica Announces Joint Research Collaboration with CTX Technology, Inc.
Zomedica Pharmaceuticals Corp. (TSX-V:ZOM), a veterinary pharmaceutical company, announced the completion of a research collaboration agreement that includes an exclusive worldwide animal health license option with CTX Technology, Inc. ("CTX") for their peptide-based skin penetration platform technology.
With U.S. operations based in Ann Arbor, Michigan, Zomedica is a veterinary pharmaceutical company targeting health and wellness solutions for companion animals (canine, feline and equine) through a ground-breaking approach that focuses on the unmet needs of clinical veterinarians. Zomedica is building a diversified portfolio of products comprised of the discovery, development and commercialization of innovative drugs alongside novel drug delivery systems, devices and diagnostics. With multiple clinical veterinarians in executive management, it is Zomedica's mission to give veterinarians the opportunity to lower costs, increase productivity, and grow revenue while better serving the animals in their care.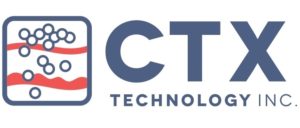 CTX Technology Inc., based in Tucson, Arizona, is commercializing a proprietary peptide-based skin-penetration platform technology that offers a new approach for improved topical delivery of therapeutics and cosmetics. CTX is engaged in IND-enabling work for a topical cyclosporine formulation for mild-to-moderate psoriasis that it expects to be the first topical disease-modifying therapeutic for the indication without serious adverse systemic side effects. The CTX skin permeation technology has already shown good results in trials with human subjects of cosmetic anti-aging products that will be further developed through commercial partnerships with major consumer product companies.
The CTX-proprietary technology represents a new approach for improved topical delivery of a wide range of active ingredients, which offers many advantages in veterinary medicine including ease of application and enhanced effectiveness of prescribed therapeutics to maximize companion animal care and treatment.
"This is an opportunity for Zomedica to complement its own novel drug delivery platform and collaborate on other alternative drug deliveries not previously considered for the companion animal space," stated Zomedica Chief Operations Officer Stephanie Morley, DVM. "This platform technology aligns with Zomedica's mission to provide products that help clinical veterinarians lower costs, increase productivity, and grow practice revenue while better serving the animals in their care."
Under the terms of the agreement, which was preceded by the completion of initial due diligence by Zomedica to assess the technology's scientific merits and applications in the animal health space, CTX grants Zomedica the:
Option for an exclusive, worldwide animal health license;
Potential for jointly developed intellectual property;
Opportunity to receive milestone payments and/or royalties associated with aforementioned jointly developed intellectual property that impacts human field-of-use.
In addition, the research collaboration will proceed by way of a Joint Research Committee comprised of CTX-appointed alternative drug delivery experts and Zomedica-appointed animal health experts.
"This collaboration presents a unique opportunity to work with world-renowned scientists and entrepreneurs Dr. Robert Langer, Dr. Samir Mitragotri and Dr. Betty Yu to create safe and effective solutions that support veterinarians' high medical standards and aids productivity," stated Zomedica Chief Medical Officer William MacArthur, MS, DVM.
The agreement calls for Zomedica to provide CTX with a one-time upfront cash payment for a technology access fee and a royalty on net sales, though specific financial terms of the agreement are subject to confidentiality restrictions. Zomedica shall coordinate, monitor and fund the research plan associated with commercializing the peptide platform technology. The agreement will potentially allow Zomedica to strengthen its veterinary-focused product portfolio and asset valuation.
Source: http://www.stockhouse.com/news/press-releases/2016/05/17/zomedica-announces-joint-research-collaboration-with-ctx-technology-inc#WH2j2xZbvFyMMr1A.99