ReDirect Health and AdviNOW Medical announced today that they have created a strategic partnership to deliver affordable, high-quality primary care to low-and-middle income populations using artificial intelligence (AI), Augmented Reality (AR), automated patient engagement and data analytics to improve efficiency and outcomes.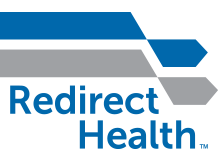 The partnership between ReDirect Health and AdviNOW Medical creates a fully automated patient primary care management system that removes the repetitive overhead tasks from providers so that they can focus more on consulting with patients. This innovative solution will reduce the total cost of healthcare by managing acute and chronic conditions in an automated way and assuring that gaps in care are closed and patient treatment adherence is increased with effective follow-up and proactive patient engagement. Patient satisfaction levels soar when they have easy access to care when they need it and lead healthier lives with better outcomes.
ReDirect Health's Co-Founder and CEO Paul Johnson, and former Phoenix mayor, said that "the goal is to disrupt the U.S. insurance-payer-driven healthcare system through the use of easily accessible primary care and artificial intelligence-powered data collection to improve access to quality medical care for the more than 75,000,000 Americans who are left out of the system today." The shortage in primary care providers creates an access crisis in effectively delivering continuing care to improve outcomes to those that need it most.
"Our members cannot afford to take time off from work for flu, sinusitis, or minor injury," added ReDirect Health's Medical Director Janice Johnston, MD. "We're able to help them quickly navigate the healthcare system 24/7 so they don't have to worry about missing work. And, thanks to AdviNOW Medical's AI technology, we're giving our providers more comprehensive, real-time information for diagnostics and treatment, saving them time as well."

Moving toward the same goal of greater access via a more efficient and accessible healthcare system, AdviNOW Medical delivers an AI-powered patient engagement platform that has completely automated the repetitive tasks carried out by a physician. The AI interacts with patients to collect information about the patient condition and guide the patient to the most appropriate and convenient point-of-care, which helps to reduce unnecessary emergency room visits. The AI system assists the provider in every healthcare-delivery scenario from the virtual home visit to the in-person doctor visit by preparing all information in an easy-to-review format allowing the provider to make diagnosis and treatment decisions efficiently. And, once decisions are made by the provider, the AI scribes the doctor's notes (SOAP notes) and automatically completes the chart in the electronic medical record, significantly easing the documentation burden for providers, while delivering a detailed and meticulous patient record to be used for future learning to improve patient outcomes. In short, AdviNOW Medical reduces the providers' time-per-patient while improving patient satisfaction and outcomes through an efficient and comprehensive medical encounter.
ReDirect Health's model has dramatically outperformed the Centers for Disease Control and Prevention benchmarks of expected claims. CDC collects utilization data from health insurance companies across the nation, averaging the data to set its benchmarks in categories including number of people who sought medical treatment in a doctor's office, number of emergency department visits, and number of hospitalizations, and dozens of others. Among Redirect Health's most noteworthy measures: emergency department utilization was more than 70 percent lower than CDC benchmarks for members aged 6-64, and 66 percent lower for children under six and nearly 80 percent fewer members were hospitalized.
"I have not seen other primary care providers accomplish anything near the efficiency of ReDirect Health," said James Bates, founder and CEO of AdviNOW Medical. "Its 24/7 access to a care expert, centralization of records, and virtual platform is second-to-none. AdviNOW Medical helps automate the best in class process of ReDirect Health and delivers an industry-first collection of discrete data about medical encounters. Combined, these innovations provide transparency to all involved. Efficiency and access start with the right data."

To learn more about ReDirect Health, contact (888) 995-4945 or nextsteps@redirecthealth.com.
To learn more about AdviNOW Medical, contact Andrea Smiley at (480) 560-9214 or andrea.smiley@advinow.com
About ReDirect Health
ReDirect Health is empowering businesses and individuals to take charge of their healthcare decisions through its self-funded healthcare programs. Since 2013, ReDirect Health continues to fundamentally change how healthcare should be provided by addressing the lack of affordability, access and transparency in the U.S. healthcare system. Its EverdayCARE® products focus on improving the quality of care at an affordable price by cutting costs and eliminating waste without a loss of service. Today, more than 800 businesses and 10,000 members in all 50 states have turned to ReDirect Health to address their healthcare needs.
About AdviNOW Medical
AdviNOW Medical uses artificial intelligence and augmented reality to completely automate the medical patient encounter outside the actual patient-provider consult. ANM enables an objective physical examination with AR guided objective measurements anywhere at any time while fundamentally reducing the cost to run existing clinics and is a common platform to drive point of care to the home.
Source: https://www.businesswire.com/news/home/20190618005148/en/