MESA, AZ– –
Ulthera
, Inc. — a global, high-growth medical device and specialty dermatology company with multiple aesthetic and medical applications — today announced that its Chief Financial Officer, Gregory Waller, was recognized as one of Phoenix's "Most Outstanding CFOs" of 2013 by the
Phoenix Business Journal
.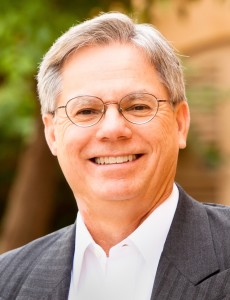 Waller has been instrumental in helping the Company manage its growth over the past two years. Waller has also established Ulthera's business analytics unit, restructured its international distribution agreements and helped to position the company for its next stage of expansion.
"Greg hit the ground running when he joined us in 2011," said Matthew Likens, president and CEO of Ulthera. "His expertise in growth planning for both privately held and publically traded companies has allowed us to successfully meet the challenges of our growth profile while implementing procedures that improve the Company's financial risk profile."
"It's an honor to be recognized by the Phoenix Business Journal and to be named among some of the most notable financial leaders in the country's sixth largest city," said Waller. "Ulthera has experienced much success, and its accomplishments are reflective of the talented people behind the company and the consistent efficacy associated with our signature cosmetic lifting procedure, non-invasive Ultherapy. The rapid adoption of Ulthera Systems worldwide is a signal that physicians are confident that the platform device will fuel growth in their practices."
To date, more than 2,000 Ulthera Systems have been sold around the world and more than 250,000 Ultherapy treatments have been performed using it.
The "Most Outstanding CFO" recognition program was created by the Phoenix Business Journal to pay tribute to the evolving role of the CFO and recognize Phoenix-metropolitan leaders who exemplify the agility and prowess it takes to build and maintain the financial health of a successful company. Nominations were submitted by Phoenix-area business leaders, and the winners were selected by an advisory board that included local CFOs and CPAs, program sponsors, and Phoenix Business Journal staff.
About Ulthera
Ulthera, Inc. is a global, high-growth medical device and specialty dermatology company with multiple aesthetic and medical applications using its therapeutic ultrasound platform technology. The Ulthera® System is the first and only energy-based device to receive U.S. FDA clearance for a non-invasive aesthetic lift indication. It is used in a face and neck procedure known as Ultherapy®, which is cleared to lift skin above the brow, on the neck and under the chin. Founded in 2004 and based in Mesa, Ariz., Ulthera is a privately held company backed by top-tier venture capital firms, New Enterprise Associates and Apposite Capital. For more information, visit www.ultherapy.com.
Media Contact:
Lindsey Karberg
Ulthera, Inc.
480.336.1744 begin_of_the_skype_highlighting 
480.336.1744 FREE  end_of_the_skype_highlighting
Email Contact
Read more: http://www.digitaljournal.com/pr/1642679#ixzz2nhGM7vOq