Unify Medical, Inc., a privately-held, smart, surgical visualization technology company, announced that, through a know-how agreement with Mayo Clinic to assess and develop clinical applications using Unify's fluorescence-guided visualization technology.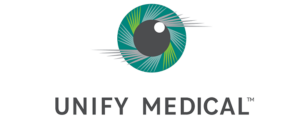 Michael Kendrick, MD, Chair of the Department of Surgery, Mayo Clinic, will be the principal investigator. This collaboration will leverage Unify Medical's wearable. fluorescence- guided, surgical device technology for pancreatic cancer applications.
"We believe this collaboration will aid in the advancement of specific applications for pancreatic cancer," said Rick Kovach, CEO of Unify Medical.
About Fluorescence-guided Surgery
To date, surgeons have faced limitations in confidently assessing the location and full extent of cancerous tissue while operating. Unify Medical's fluorescent visualization technology will allow surgeons to see tissue perfusion and optimize surgical planning.
Mayo Clinic has a financial interest in the technology referenced in this press release. Mayo Clinic will use any revenue it receives to support its not-for-profit missions in patient care, education, and research.
About Unify Medical, Inc.
Unify Medical develops several surgical visualization technologies, including fluorescence- imaging solutions. The Company's first product is currently under development for use during multiple surgical applications and is not yet FDA-approved. For more information, visit www.unifymedical.com.
SOURCE Unify Medical, Inc.