Life Science leaders say two actions this week in Washington D.C. threaten to put life science innovation up against the ropes.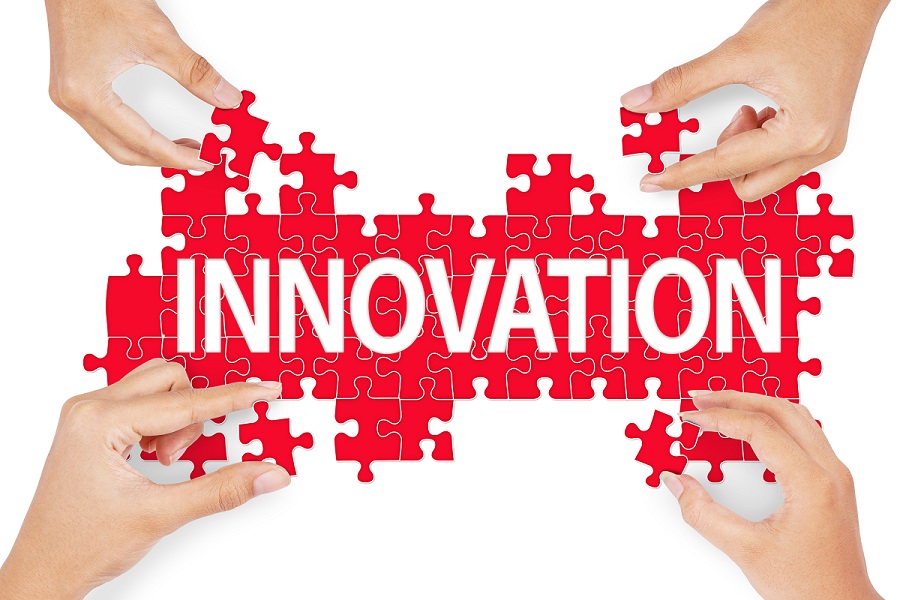 The was a lot of activity in our nation's capitol this week.
The focus of news outlets was on the House Judiciary Committee as debate and ultimately a vote, along party lines, to send two Articles of Impeachment for considerations progress each of the two articles. It is expected that the House of Representatives will vote to impeach, again along party lines, and send the articles to the Senate next week beginning the next step in the process.
But that does not mean nothing else was happening in D.C.
On Thursday, the House of Representatives passed H.R. 3.,the Elijah E. Cummings Lower Drug Costs Now Act. The vote was predominantly along party lines was 230-192.
According to Congress.gov:
"This bill establishes several programs and requirements relating to the prices of prescription drugs.

In particular, the bill requires the Centers for Medicare & Medicaid Services (CMS) to negotiate prices for certain drugs (current law prohibits the CMS from doing so). Specifically, the CMS must negotiate maximum prices for (1) insulin products; and (2) at least 25 single source, brand-name drugs that do not have generic competition and that are among the 125 drugs that account for the greatest national spending or the 125 drugs that account for the greatest spending under the Medicare prescription drug benefit and Medicare Advantage (MA). The negotiated prices must be offered under Medicare and MA, and may also be offered under private health insurance unless the insurer opts out.

The negotiated maximum price may not exceed (1) 120% of the average price in Australia, Canada, France, Germany, Japan, and the United Kingdom; or (2) if such information is not available, 85% of the U.S. average manufacturer price. Drug manufacturers that fail to comply with the bill's negotiation requirements are subject to civil and tax penalties.

The bill also makes a series of additional changes to Medicare prescription drug coverage and pricing. Among other things, the bill (1) requires drug manufacturers to issue rebates to the CMS for covered drugs that cost $100 or more and for which the average manufacturer price increases faster than inflation; and (2) reduces the annual out-of-pocket spending threshold, and eliminates beneficiary cost-sharing above this threshold, under the Medicare prescription drug benefit." (Source: Congress.gov)
The goal of lowering the cost of healthcare and out of pocket costs is one that everyone can support.
However, how we lower the cost to the system and to the patient is a matter of great debate. As modeled, in H.R. 3, CMS would be required to establish price controls for insulin products and at least 25 single source, brand-name drugs. Based on how this is defined, it is expected that this will impact some of the most innovative medicines on the market and the companies that make them. By reducing the revenues and subsequently the profits associated with these products, it is estimated that investments into developing new medicines will decline.
"Last year, and for the first time, the top 15 largest companies (by sales) funneled more than $100 billion into research," according to FierceBiotech in a June, 2019 report. R&D funding for internal development and strategic investment into small innovator companies, like the ones we have here in Arizona, comes from earnings generated on commercial products. In its report to Congress, the Congressional Budget Office (CBO) reported:
"Effect on Pharmaceutical Research and Development.

CBO also estimates that pharmaceutical manufacturers' earnings would decline under title I, and manufacturers would reduce spending on research and development as a result. Although CBO has not completed its analysis of the bill's implications for new-drug development, its preliminary estimate is that a reduction in revenues over the next 10 years of $0.5 trillion to $1 trillion would lead to a reduction of 8 to 15 new drugs coming to market.11 It is difficult to know in advance the nature of these drugs or to quantify the effect of foregone innovation on health." Source CBO Report: P.11/12
Jim Greenwood, CEO of the Biotechnology Innovation Organization, responded to the passage of H.R. 3 on Thursday, December 12, 2019. "The Members of Congress who voted for this legislation, known as H.R. 3, ignored the truth about how drug discovery works, and rather than helping patients to afford their medicine, they've crushed the hope of millions of patients desperately waiting for new treatments." (YouTube)

The Next Step in the Process
As H.R. 3 moves to the Senate, its concept of establishing federally mandated price controls on private industry is not expected to be embraced by the Republican majority. However, this does not mean that the threat to medical innovation has passed. There are many organizations calling on Congress to do something to lower the cost of healthcare and out of pocket costs and the Senators will need to develop their own plan. Our voices will be essential in the discussion to emphasize that innovation is part of the solution. Cost controls that drain away the funding for innovation are counter productive cost shifts and will ultimately hurt patients, not help them.
USMCA: Welcome Progress with an Unwelcome Surprise
On Tuesday, December 10, 2019, House Speaker Nancy Pelosi and President Trump both made announcements sharing that a deal had been reached to move forward on ratifying the USMCA,
The United States-Mexico-Canada Agreement (USMCA) will, when ratified, replace the North American Free Trade Agreement (NAFTA).
Ratifying USMA is vital to Arizona's economy
(Learn more at USMCANOW.)
The unwelcome surprise was that, to move the USMCA foward, a provision on trade that would have guaranteed 10 years of market exclusivity for biologic drugs was stripped out of the agreement.
Intellectual property protection helps our biologic innovator companies generate a needed return on investments in research and development, thus incentivizing innovation, and spreading the burden of financing this innovation among other countries. That is why it is so important to include IP protection in trade agreements.
According to Jim Greenwood, president & CEO of the Biotechnology Innovation Organisation (BIO) in Washington D.C.,
"This change strips out protections to prevent foreign countries to free-ride off of pharmaceutical innovation in the United States.

The Administration and Speaker Pelosi have missed a critical opportunity to raise intellectual property standards in key markets, create good American jobs and ensure that American biopharmaceutical companies have their ingenuity, innovation and hard work protected around the globe. They have forsaken a sector in which America leads the world, and which promises to be a key sector of our 21st century economy.

Small U.S. biotechnology companies depend on their government to protect them in global markets and to ensure a level playing field. (Source)
Stay Tuned
As the decade draws to a close, these developments and more will be taking shape in Washington, D.C.
One essential item on the watch list is the Medical Device Excise Tax which will go back into effect on January 1, 2020.
As shared by AdvaMed president & CEO Scott Whitaker, "bipartisan congressional majorities, and both a Democratic and Republican president, have suspended the medical device tax multiple times, at this point for longer than it was ever in place. Everyone now understands the use of an excise tax on a life-saving industry is simply bad economic policy, bad tax policy and bad health care policy."
Recent analysis by the nonpartisan Tax Foundation predicts that reinstatement of the tax would cost 21,390 American jobs in the next two years. It is estimated that medtech companies would have to divert approximately $25 billion over ten years to pay for the tax, funds that otherwise could be devoted to developing new life-saving technologies.
"The clock is running out. The tax is set to return New Year's Day if Congress doesn't act," stated Whitaker. "We saw the first time what the medical device excise tax did to the medical technology industry, to innovation, to jobs, and ultimately to the American patients our industry serves. If Congress doesn't repeal this tax, we will see it again."