AZBio Members are encouraged to share thoughts on these bills and others with the Government Affairs Committee.  Email AZBio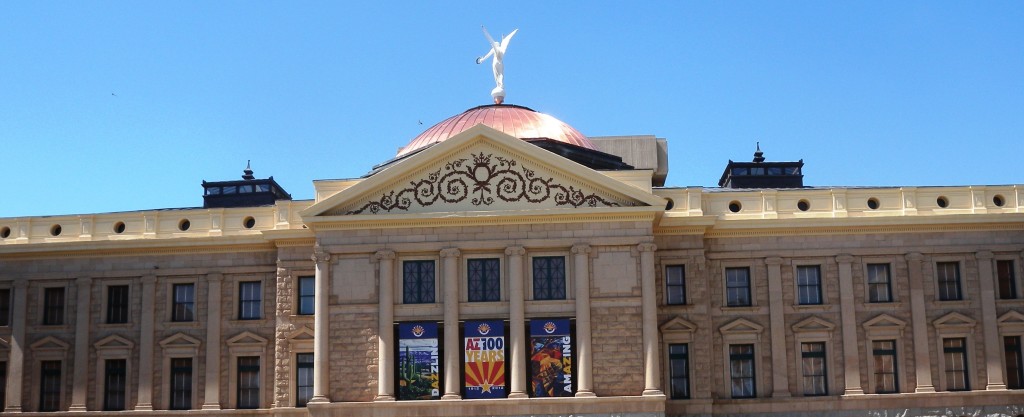 The STATE BUDGET was not released last week.
Click here to view AZBio's Letter to our elected leaders on Budget Priorities.
Bills Signed by Gov. Ducey
HB2144 genetic testing; informed consent
HB2386 patent troll prevention act (as amended)
SB1474    human fetus; embryo; prohibited actions
SB1525 JTED restoration and reforms
Bills sent to the Secretary of State
SCR1005 rights of caregivers; recognition
Passed Both Chambers – Pending Concurrence on Amendments from the originating chamber
HB2271 universities; commercial paper
HB2307 anatomical gifts; procurement organizations; licensure
HB2310 biological products; prescription orders
Bills still in the process
HB2309 children's health insurance program (needs Senate action)
HB2362  nurse licensure compact(pending RULES)
HB2502 medical licensure compact (pending RULES)
HB2503 psychologists; licensure compact (pending RULES)
HB2504 physical therapy licensure compact (pending RULES)
HB2640 appropriation; pediatric neurological autoimmune disorders
HB2666   governor's economic opportunity office; consolidation (pending RULES)
HCR2031 personal property tax; exemption
HCR2039 multiple sclerosis awareness week (pending Senate Action)
SB1112  pharmacists; scope of practice
SB1113 student loans; teachers; appropriation (pending RULES)
SB1363  insurance coverage; telemedicine
Bills Not Progressing
HB2266
durable medical equipment suppliers; requirements (Not Heard in Committee)
HB2275
genetically engineered foods; labeling (Not Heard in Committee)
HB2321
 pilot program; STEM internship
HB2523
contact lenses; prescriptions.
HB2601
 R&D tax credits; conversion;
SB1006
 institutional investor; definition
SB1139
tax credit cap; angel investor
The next meeting of the AZBio Government Affairs Committee will be THURSDAY April 14th at 3 PM AZ/PAC. Click Here for the dial in number.