Syntactx Replaces Manual, Paper-based System with arivis Clireo eTMF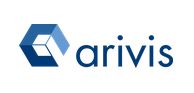 Syntactx, a contract research organization that specializes in medical device trials announced a partnership with arivis, a specialized biomedical big image data and compliance software company to replace its paper-based system for managing clinical trial documents. Prior to arivis, Syntactx's clinical trial documents were manually entered into a storage system. Recognizing a more active approach to document and data management that would increase compliance and speed, Syntactx chose arivis Clireo eTMF for a more efficient solution.
"We are pleased to partner with arivis to bring our customers a more secure, efficient and more economical means to manage clinical trial documents," said Dr. Kenneth Ouriel, President and CEO for Syntactx. "arivis' Clireo cloud solution provides added benefit for the types of trials that we manage such as the ability to securely review, audit, inspect, and search TMF documentation from any location."
arivis solutions are currently powering over 150 companies with global clinical trials, global regulatory submissions, and discovery research. The Clireo 21 CFR Part 11 compliant cloud-based document management system provides integrated access control, audit trails, file versions, electronic signature, lifecycle, automated indexing of all data, integrated electronic long term archive. Clireo provides document management for Pharmaceutical, Biotech, and Medical Device companies throughout Clinical (eTMF), Regulatory (eDMS), Medical Affairs and Promotional Material (eMPM), and Global Regulatory Submissions (eCTD). In addition to their strong presence in the pharmaceutical and research community, arivis solutions continue to gain momentum in the medical device industry.
"Syntactx is a great partner for us because they are a thought leader amongst contract research organizations," said Dirk Beth, Managing Director at arivis. "Our solutions provide a unique opportunity for medical device and pharmaceutical companies, as well as research organizations, to manage their clinical documentation activities on a single secure platform. Providing inspection ready documents at any time for clients whose trials are being managed by Syntactx is important to Dr. Ouriel and his team."
About arivis
arivis is a specialized biomedical big image data and compliance software company in the life science industry. Its revolutionary, award winning software enables users to visualize, analyze, distribute and to manage multi-terabyte multi-dimensional (3D+) image datasets. Moreover, arivis solutions help customers to meet the global regulatory, quality and compliance requirements in research, clinical trials, approval, and maintenance of medical devices and medicinal products. arivis products are used by small and medium sized biotech companies as well as by the world's leading medical device and pharmaceutical companies and by international renowned research associations, organizations and universities. Headquartered in Munich, arivis is an international, dynamically growing company with a US headquartered subsidiary in Phoenix, (AZ), and in Washington, D.C.
About Syntactx
Headquartered in New York City, Syntactx is a Contract Research Organization that specializes in medical device trials. Leveraging long-standing relationships built over decades with clinicians, academic and non-academic institutions, and regulatory agencies, Syntactx partners with industry to develop and execute the research plan.
Syntactx service offerings include:
    Clinical Trial Design/Protocol Development
    Clinical Trial Site Management
    Data Management
    Clinical Events Committee/Data Safety Monitoring Board Management
    Core Laboratory Services
Syntactx partners with companies in the medical device, pharmaceutical, biotech, and diagnostic laboratory space from Fortune 100 companies to smaller venture backed operations. Syntactx is a preferred provider to these firms for the innovative solutions and technical expertise it provides.
Contact
Amanda Vega
480-275-9797