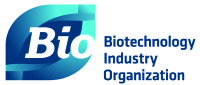 THE WEEK THAT WAS
A new weekly communications publication featuring materials developed by BIO. The Week That Was includes blog posts, op-eds, talking points and infographics, as well as important events to have on your radar for the coming weeks. The Week That Was is delivered each Friday. As always, we welcome your input and please feel free to contact BIO Communications to help coordinate media inquiries and amplify social media opportunities.
Please note, "The Week That Was" will not be published next week because of the Thanksgiving Holiday. Happy Thanksgiving!
BIO FEATURED ITEMS
BIO PRESS RELEASES & BLOG POSTS
New IMS Institute Research
A new IMS Institute health care brief found that net price increases in 2014 for branded medicines was the "lowest in the past five years" after accounting for discounts, rebates, coupons and other concessions to payers. According to the new brief, after accounting for all of the concessions, prices increased by just 5.5 percent last year, which was in line with overall health care spending growth…  Continue Reading 
The True Drivers of Health Costs to the U.S.  The Alliance for the Adoption of Innovation released a new report entitled The True Drivers of Health Costs in the U.S. Part 1: America's Anger at Drug Makers is Misplaced: Health Insurers Are Hiding Profits to Justify Raising Prices…  Continue Reading 
ON THE HORIZON
Senate Special Committee on Aging tentatively announced a December 9th hearing to investigate pharmaceutical drug pricing, in particular, the increasing cost of generics.
BIO is working closely with the Committee as it refines the scope of the hearing, which, based on public statements, may be limited to emerging trends in the cost of generic products and the implications for patient access. From a communications perspective, we will be ready to respond if appropriate.
A new IMS Institute health care brief found that net price increases in 2014 for branded medicines was the "lowest in the past five years" after accounting for discounts, rebates, coupons and other concessions to payers. According to the new brief, after accounting for all of the concessions, prices increased by just 5.5 percent last year, which was in line with overall health care spending growth…