Join AZBio in Our Virtual Celebration of Rare Disease Day 2013 – February 28, 2013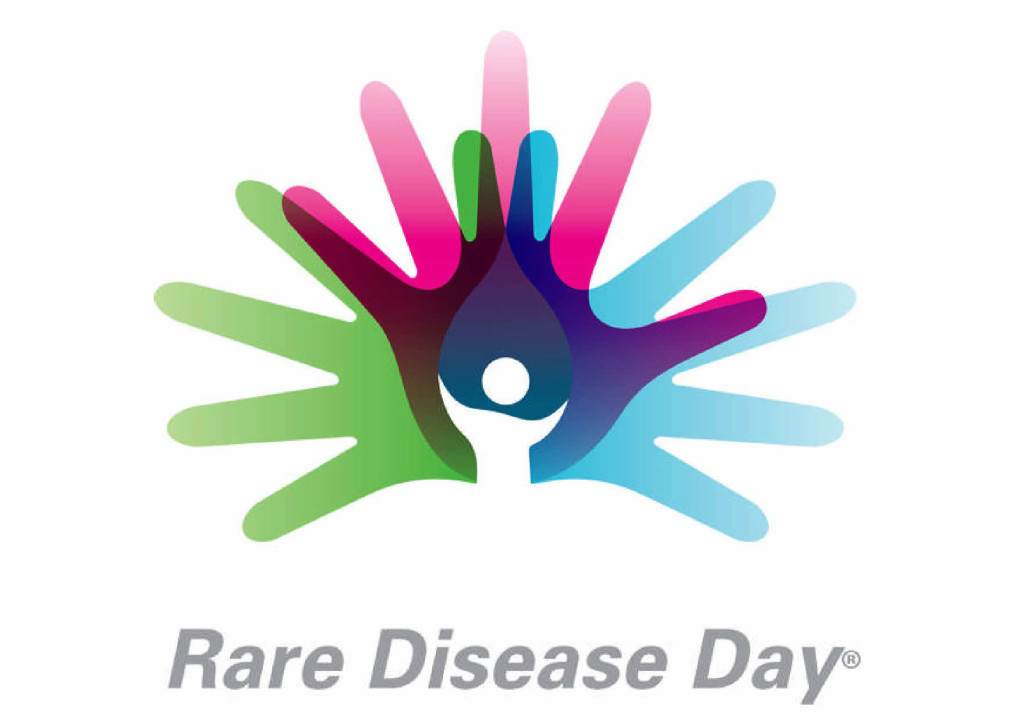 .
Rare Disease Day is an annual global event on the last day of February in over 60 countries to focus attention on rare diseases as a public health concern.
What is a rare disease?
In the United States, a disease is considered rare if it is believed to affect fewer than 200,000 Americans. Together there are nearly 7,000 rare diseases.
How many people have rare diseases?
According to the National Institutes of Health (NIH), there are nearly 7,000 rare diseases affecting between 25 and 30 million Americans, which is nearly 1 in 10 Americans.
Odds are, everyone knows someone with a rare disease.  Most rare diseases are serious. Many are chronic or lifelong. About 2/3 of the patients are infants or children.
Arizona is home to inspiring leaders in the fight against rare diseases including:
TGen's Center for Rare Childhood Disorders was created to better diagnose, treat and ultimately cure rare childhood genetic disorders. The C4RCD applies the latest tools of genomic medicine to provide answers for parents wanting to identify the disease or disorder affecting their child.  C4CRD faculty – in collaboration with a leading physician in the area of childhood disease – are dedicated to finding the underlying genetic causes of a child's illness.  The turning point for understanding a rare disorder is the identification of specific changes in a person's DNA. By learning how those changes lead to disease, we can begin the search for treatments and therapies tailored to an individual's unique biology.
MDA is the world's largest nonprofit health organization sponsoring research seeking the causes of and effective treatments for neuromuscular diseases. MDA research grants currently are supporting more than 250 projects worldwide.
The Barrow Neurological Institute at Phoenix Children's Hostpital (BNI@PCH) is committed to improving the quality of life of children with neurological disorders by providing comprehensive, high quality, patient and family-centered care; state-of-the-art clinical and translational research; and professional and community education.  Teams at the BNI @ PCH are currently working to bring hope to patients with Moyamoya disease, Tuberous sclerosis, Neurofibromatosis, Hypothalamic Hamartoma, Muscular Dystrophy, Arteriovenous Malformation, and Cavernous malformations.
Cord Blood Registry  is the 2012 Arizona Bioscience Company of the Year and the world's largest private stem cell bank. Medical College of Georgia researchers are conducting the first FDA-approved clinical trial to determine whether an infusion of stem cells from umbilical cord blood can improve the quality of life for children with cerebral palsy.  The study will include 40 children age 2-12 whose parents have stored cord blood at the Cord Blood Registry in Tucson, Arizona.
Take our virtual tour around Arizona and see the work we are doing to bring hope to patients with rare diseases and their families.
We've collected a cross section of videos to give you a small look at the many institutes, companies, and individuals committedto delivering better outcomes to patients with rare diseases and more hope for their families.  The player will automatically move from video to video OR you can move the slider to the far right to skip the next video in the series. (Do you have a video to add to the series for Rare Disease Day in AZ?  Email the YouTube link to
jkw@azbio.org
)
What are some of the problems experienced by people who have rare diseases?
Difficulty in obtaining an accurate diagnosis.
Limited treatment options. Only about 250 rare diseases have approved treatments.
Difficulty finding doctors or treatment centers with experience in treating a particular rare disease.
Treatments are generally more expensive than those for common diseases.
Little or no research being done on the disease.
Reimbursement issues related to private insurance, Medicare and Medicaid.
Who Participates in Rare Disease Day in the United States?
The National Organization for Rare Disorders (NORD), the US sponsor of Rare Disease Day, has been joined by AZBio and over 800 partnering organizations, companies, professional societies, and government agencies to celebrate the day. Additionally, many individuals participate.  You can too.  To learn more visit http://rarediseaseday.us/