The Edge System, developed and commercialized by HTG Molecular Diagnostics, is the 2013 Silver Award recipient for in-Vitro Diagnostics in the 15th Annual Medical Design Excellence Awards competition.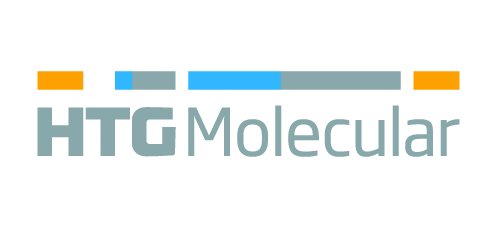 The HTG Edge System is the only automated RNA analysis platform that delivers extraction free, multiplexed results on a multitude of biological samples (tissue, blood, serum, cells) in less than 24 hours. Developed under ISO 13485:2003 standards, the revolutionary Edge System enables laboratory professionals to analyze as many as 47 different genes from a minimal sample with walk-away automation; eliminating the time-consuming and complex processes of extraction, amplification, and labeling.
TJ Johnson, CEO of HTG Molecular Diagnostics states, "It is thrilling that the Edge System is being recognized for its excellence in design and functionality. We are honored and proud to receive this recognition and believe this automation platform will enable an entire new segment of testing, namely fast and easy RNA expression analysis from any sample type."
The Medical Design Excellence Awards (www.MDEAwards.com) are the medical technology industry's premier design awards competition and the only awards program exclusively recognizing contributions and advances in the design of medical products. Entries are evaluated on the basis of their design and engineering features, including innovative use of materials, user-related functions improving healthcare delivery and changing traditional medical attitudes or practices, features providing enhanced benefits to the patient, and the ability of the product development team to overcome design and engineering challenges so the product meets its clinical objectives.
A comprehensive review of the entries was performed by an impartial, multidisciplinary panel of third-party jurors with expertise in biomedical engineering, human factors, industrial design, medicine, and diagnostics. Finalists in each of the competition's ten categories were officially announced in the April issue of Medical Device and Diagnostic Industry magazine.
ABOUT HTG MOLECULAR DIAGNOSTICS:
HTG Molecular Diagnostics is a privately held company providing products for miRNA, and mRNA measurement for translational research/medicine and molecular diagnostics. The company's qNPA molecular technology platform is well-suited for reliably detecting changes in gene expression levels; especially from formalin-fixed, paraffin-embedded (FFPE) tissue and other biological sample types. Additional information is available at www.htgmolecular.com.
Company Contact:
TJ Johnson, Chief Executive Officer
HTG Molecular Diagnostics
520.547.2827
tjjohnson@htgmolecular.com
Media Contact:
Kimberly Schmitz
Spur Public Relations
520.247.5778
Kimberly@SpurPublicRelations.com