NAU celebrated 10 years at the Phoenix Bioscience Core on February 23, 2023. As part of the celebration, NAU leaders announced a new hybrid occupational therapy (OT) program, and marked milestones including increasing enrollment to nearly 450 from 49 students ten years ago.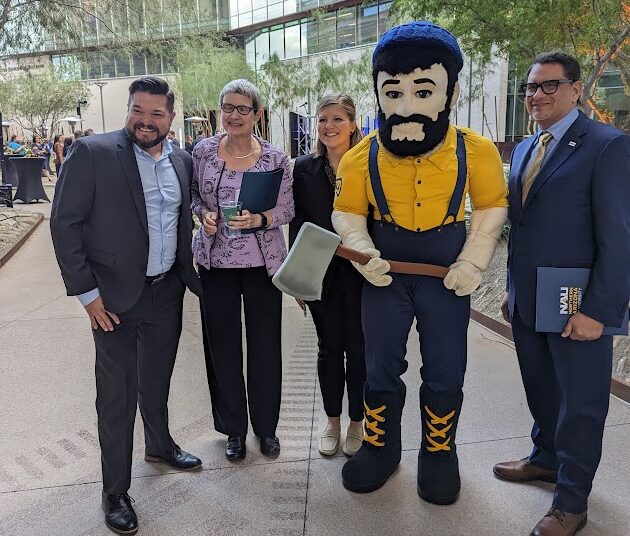 In a state that ranks ninth nationally for the most Health Professional Shortage Areas (HPSAs), access to care continues to be a challenge for many. NAU continues to prioritize health care education to help alleviate barriers.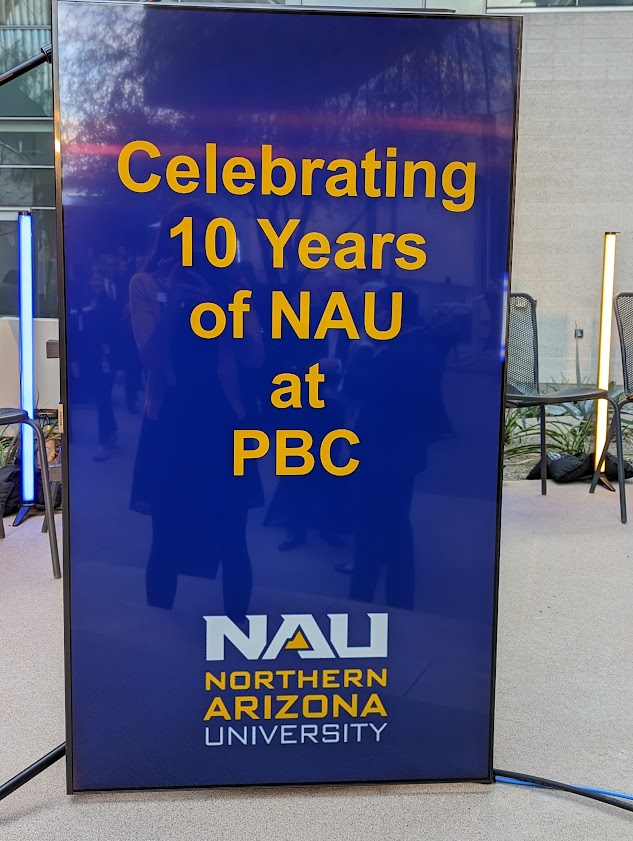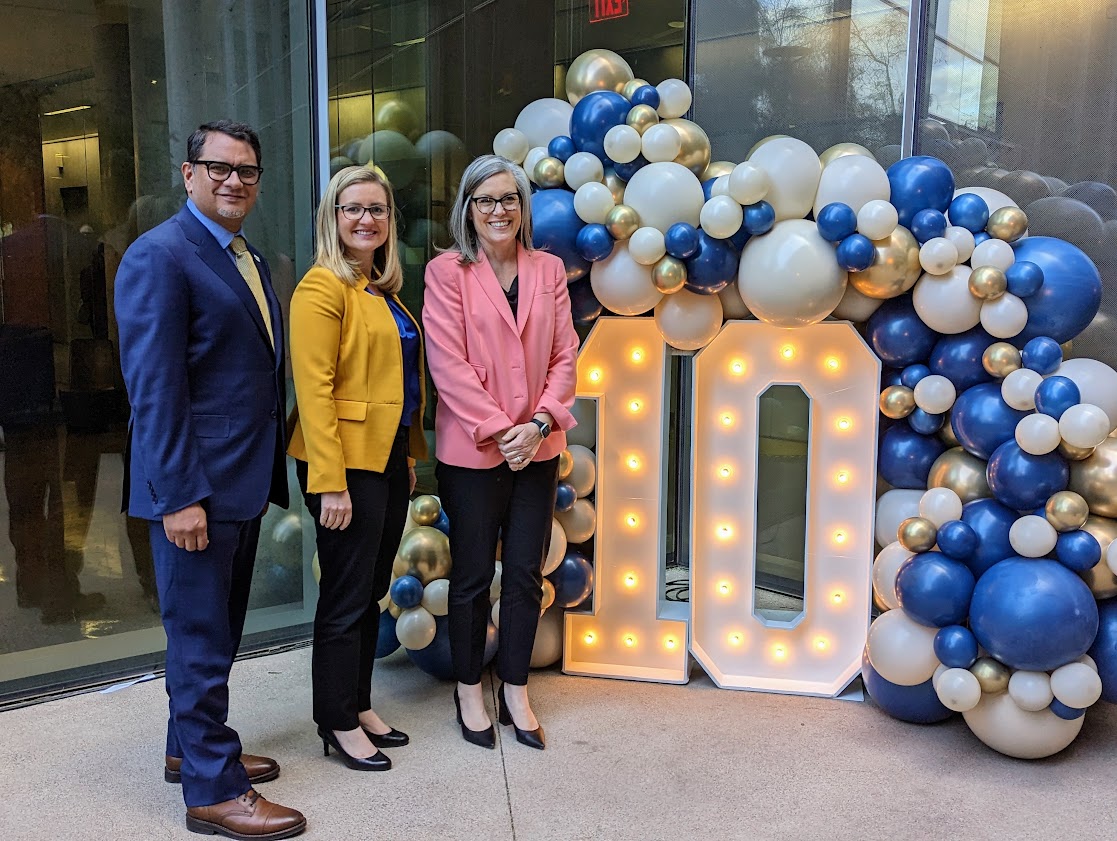 Building on the past, looking to the future: NAU celebrates growth in health care fields at 10-year PBC anniversar
Feb. 24, 2023 – As Northern Arizona University (NAU) celebrates the important milestone of 10 years of delivering exceptional health care education programs at the Phoenix Bioscience Core (PBC), the imperative to continue growing programs and developing a talented pipeline of allied and behavioral health providers for the state is clearer than ever. To meet the need, NAU is doubling down on providing high-quality physical and mental health education programs and expanding in innovative ways at the PBC and throughout the state.
On Thursday evening, leaders from the public and private sectors joined NAU's senior leadership team, faculty, staff and students to celebrate a decade of excellence. The PBC is a 30-acre life sciences education district located in downtown Phoenix, which includes medical and bioscience education and research collaboration between Arizona's public universities.
In the past decade, NAU has doubled the number of programs available at the PBC and increased enrollment from 49 students to nearly 450. That number is growing this fall with the launch of a new hybrid occupational therapy (OT) program. The initial cohort will have 15 students, and at full build-out, there will be 30 students added to the top-rated OT program in the state.
"Over the last decade, NAU's academic programs at the PBC have proven essential and impactful for our state," President José Luis Cruz Rivera said. "Arizona desperately needs talented healthcare professionals who will serve the people of our state and NAU is leading the way with our excellent programs and accessible pathways throughout the health professions that will bring prosperity and vitality to individuals and communities."
Arizona ranks ninth nationally for the most Health Professional Shortage Areas (HPSAs) and is currently designated as a medically underserved region by the Health Resources and Services Administration. In fact, an analysis by the Kaiser Family Foundation found Arizona needed more than 650 new health care professionals as of September 2021 to have the HSPAs designation removed. This is especially true in the rural areas of the state; a recent survey executed by NAU showed 40 percent of respondents outside of Maricopa County are worried about health care accessibility, compared to 21 percent of Maricopa respondents.
At the PBC and other locations, NAU is aggressively growing programs and crafting innovative pathways to meet these needs. The majority of students enrolled in these programs are from Arizona, and graduates from all health care programs have a high propensity to stay in Arizona after graduation to practice, with many going to rural and underserved regions in the state. Additionally, NAU's graduates enter the field ready to practice at a high level, with health care programs having exceptional first-time licensure pass rates, ranging from 90-100 percent.
NAU's commitment to educating a talented professional health care workforce for Arizona is demonstrated in the breadth, quality and quantity of the university's plans for the future. Over the next five years, NAU will add 1,500 new students in a variety of health care programs at locations throughout Arizona. This commitment spans from expanding existing programs in nursing, physical therapy, physician assistant studies, occupational therapy, speech language pathology, social work and counseling to new programs and specialty areas that have the goal of meeting the demands of today's patients and health care systems, such as a master's in business for health care and a nurse practitioner specialty in psychiatry.
"As a proud Lumberjack, I always look forward to returning to NAU," said Gov. Katie Hobbs, who attended the anniversary celebration Thursday. "I am so honored to be able to celebrate this great university that has proven its commitment to addressing the healthcare delivery gap and the needs of the state's growing and diverse population."
The thriving health care education programs NAU has built at the PBC—and throughout the state—are emblematic of NAU's vision and commitment to foster healthy communities and drive economic mobility and social impact for all Arizonans.
"NAU's College of Health and Human Services has an innovative and impactful portfolio of programs designed to attract a diverse student body equipped to provide top-of-the-line care in their communities," Dean Lillian Smith said. "We've expanded accelerated programs, created new pathways to career advancement through weekend and virtual programs, and secured funding to offer scholarships to those who otherwise might not pursue a career in healthcare. At NAU's innovative campuses such as the Phoenix Bioscience Core, we will continue to meet the immense challenges facing health care head-on, working with our partners to ensure the people of Arizona have access to the care they need regardless of their location or socioeconomic status."
Contact:
Kimberly Ott, (928) 523-1894, Kimberly.ott@nau.edu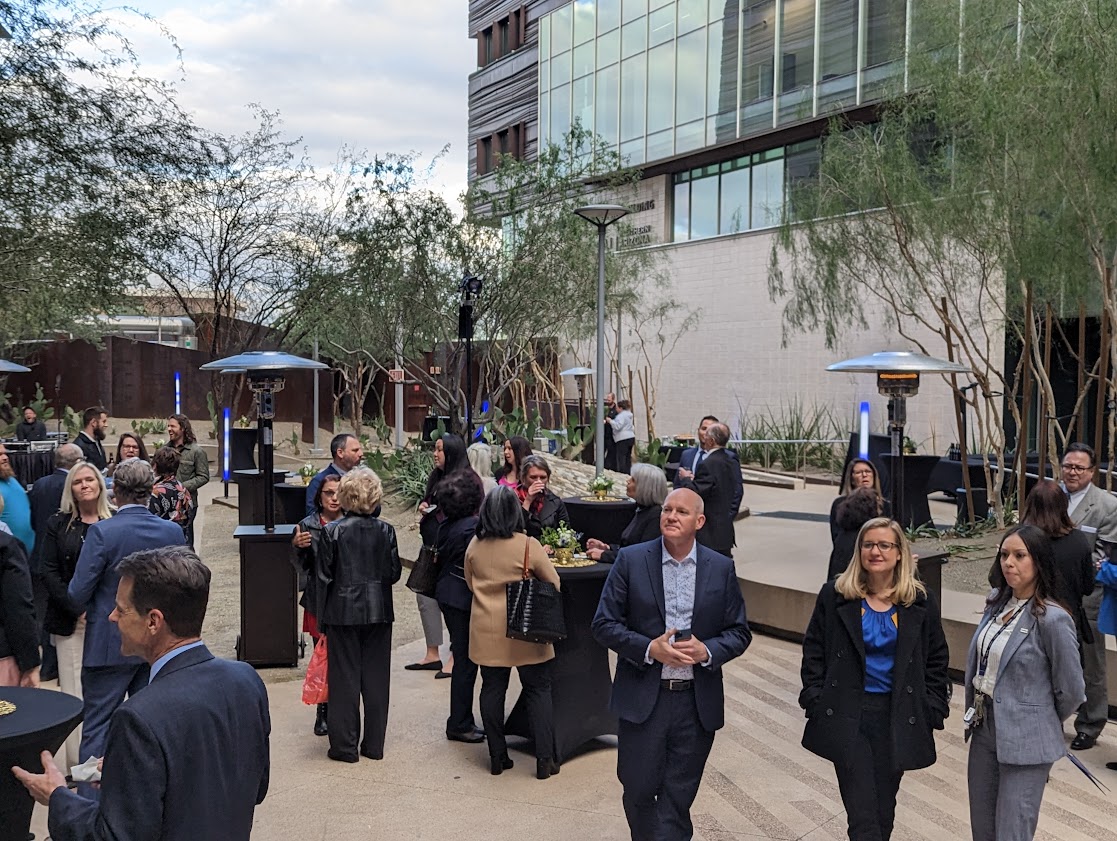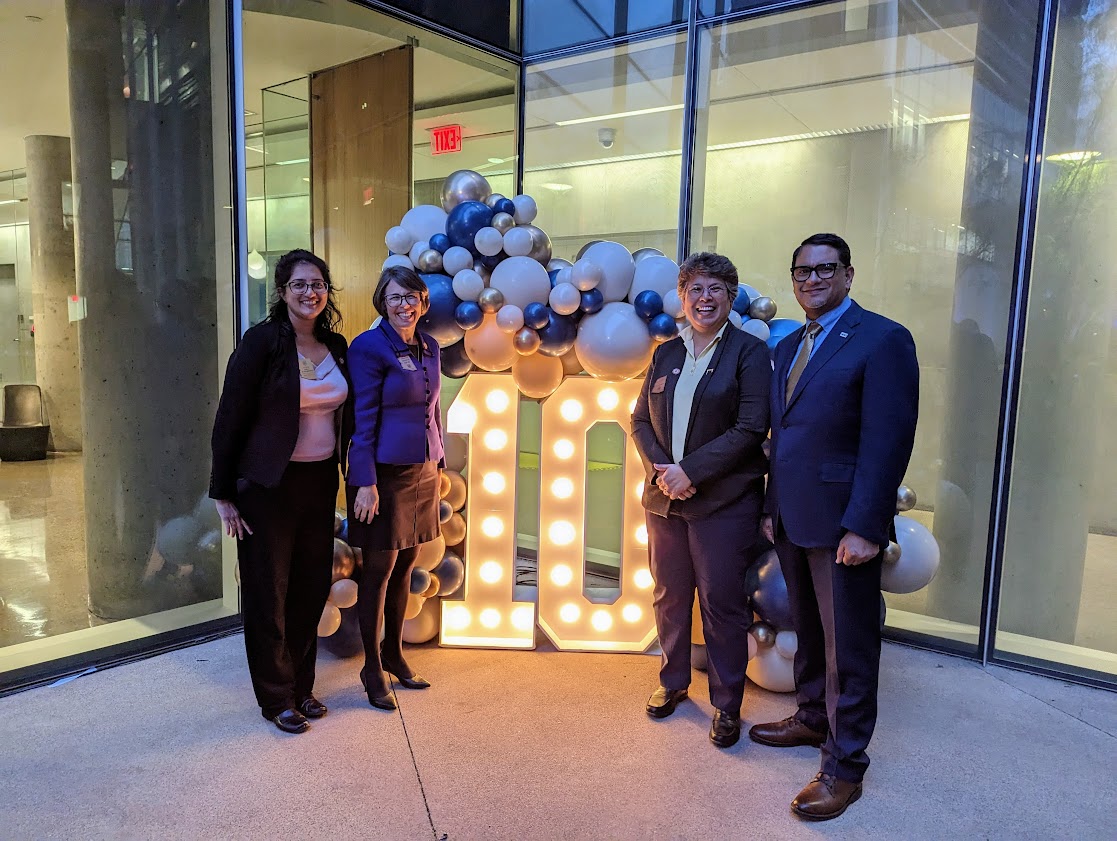 Photos courtesy of Northern Arizona University.