TGen recognized as '2014 Economic Driver' by Greater Phoenix Chamber of Commerce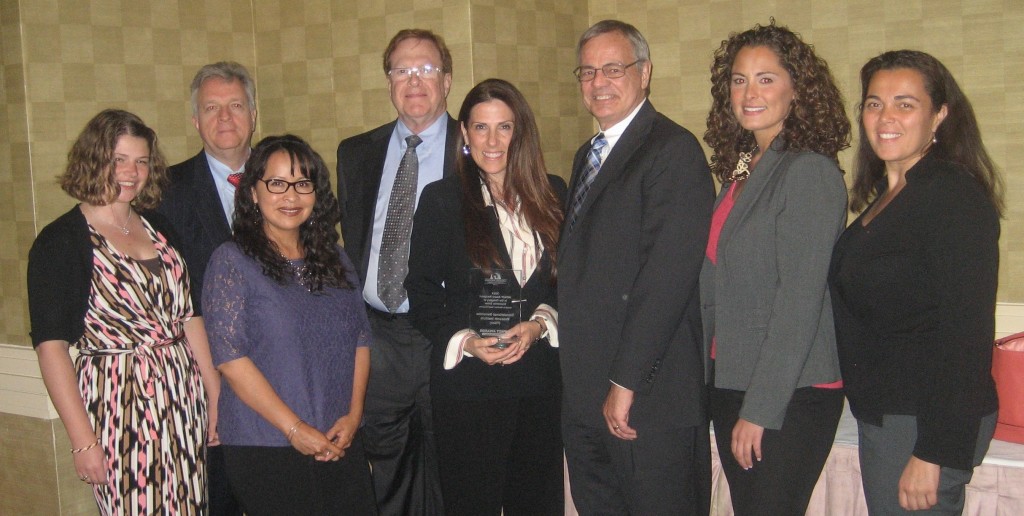 The Translational Genomics Research Institute (TGen) was honored by The Greater Phoenix Chamber of Commerce at its 2014 Impact Awards. GPCC Impact Awards recognize ability, tenacity and sense of community
A Phoenix, Arizona-based non-profit organization dedicated to conducting groundbreaking research with life changing results, TGen is focused on helping patients with cancer, neurological disorders and diabetes, through cutting edge translational research (the process of rapidly moving research towards patient benefit).  TGen physicians and scientists work to unravel the genetic components of both common and rare complex diseases in adults and children. Working with collaborators in the scientific and medical communities literally worldwide, TGen makes a substantial contribution to help our patients through efficiency and effectiveness of the translational process.  TGen is one a key assets of Arizona's bioscience community and is based on the Phoenix Biomedical Campus.
TGen was selected among small to medium business in the category of 2014 Economic Driver.
"These companies represent the spirit of the entrepreneur – a spirit that truly makes an impact on our community and our Chamber," Todd Sanders, GPCC President and CEO, said in a press release. "It's a privilege to honor those who continue to innovate, take risks, boost our economy and create jobs. Their ability, tenacity and sense of community are an inspiration to all."
The IMPACT Awards honor the accomplishments of small and large businesses and the impact they have on the Valley's business community and economy.
"TGen is honored to be recognized by the Greater Phoenix Chamber of Commerce. Through our research into the human genome, we strive to not only make an impact on the Arizona economy, but also endeavor – though precision medicine – to help develop new tools, capabilities and therapies that benefit our patients, and benefit Arizona patients first," said Tess Burleson, TGen's Chief Operating Officer.