TUCSON, Ariz. – The University of Arizona Early Phase Chemoprevention Consortium led by UA Cancer Center researchers Sherry Chow, PhD, and David Alberts, MD, has been awarded funding by the National Cancer Institute to conduct early-phase clinical trials to evaluate the safety, clinical activity, and biological effects of novel cancer preventive agents. This five-year award will total up to $9.6 million.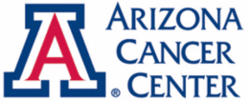 The UA Early Phase Chemoprevention Consortium is one of just five nationally funded by this competitive award program. The UA consortium received its first award in 2003 which supported 10 early phase clinical trials of various pharmaceutical and nutraceutical compounds in breast, cervical, prostate, melanoma and esophageal cancer prevention. UA College of Medicine researchers and clinicians from hematology and oncology, dermatology, urology, gastroenterology, gynecology, surgical oncology, pathology, and cellular and molecular medicine have led or participated in these studies.
Several trials funded from the first award have generated promising results that supported continued development of sulindac, a non-steroidal anti-inflammatory drug, for melanoma and breast cancer prevention. UA Cancer Center members Alison Stopeck, MD, and Patricia Thompson, PhD, recently have received additional NCI funding to further evaluate the breast cancer preventive activity of sulindac.
The UA Cancer Center's success with the early phase clinical trials program from the initial funding paved the way for the new award, said Dr. Chow, the consortium's principal investigator and a research professor in the UA College of Medicine.
"Early-phase trials evaluate the potential of novel cancer prevention agents in individuals at risk for certain types of cancer which allow researchers to determine the clinical activity and biological effects of these agents to select promising agents for further clinical testing," Dr. Chow said. "Early-phase trials also allow researchers to determine potential biomarkers of carcinogenesis – the process of cancer development – and chemopreventive mechanisms."
Dr. Chow said the new award will support five or six early-phase clinical trials of novel cancer preventive agents and the consortium will continue to encourage collaboration among clinicians and researchers across the UA College of Medicine. The consortium will also involve researchers at other institutions including the Southern Arizona VA Health Care System, Stanford University, University of North Carolina, Emory University and The Ohio State University.
-xx-
About The University of Arizona Cancer Center
The University of Arizona Cancer Center is the only National Cancer Institute-designated Comprehensive Cancer Center headquartered in Arizona. With primary locations at the University of Arizona in Tucson and at St. Joseph's Hospital and Medical Center in Phoenix, the Cancer Center has more than a dozen research and education offices in Phoenix and throughout the state and 300 physician and scientist members work together to prevent and cure cancer. For more information, go to www.arizonacancercenter.org
Contact: Sara Hammond, (520) 626-2277