Through collaboration and sponsorship with Perkins Coie LLP, UACI is offering a sponsored year at the incubator for one deserving startup with a committed team that is working to solve a significant business or social challenge. The winning team will also receive a cash award of $15,000, which includes funding for a legal project budget. The total prize package is valued at $25,000.
The cash award will be disbursed to the winning team in multiple installments during the award term (February 2022 through January 2023). Continued disbursement of the cash award installments will be contingent on continued active participation in the UACI program and progress towards completion of stated and agreed-upon program milestones.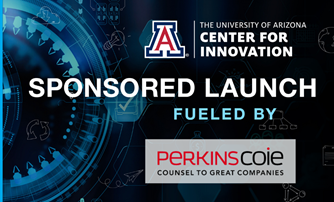 The University of Arizona Center for Innovation (UACI) is a startup incubator network with outposts across the Southern Arizona region and a mission to grow scalable startup ventures that fuel the Arizona economy. Since its inception in 2003, the program has directly served over 160 companies and impacted thousands of entrepreneurs. This is done by providing access to people, programming, and places that help entrepreneurs take their companies from idea to market.
Eligibility:
The startup exists/operates in Southern Arizona and can take advantage of UACI space and programming
The startup is pursuing an innovative solution to a significant business or societal challenge
The startup is pursuing a scalable business model
The team has a strong overall commitment to commercializing its innovation
The team must have at least two founders or team members contributing significant efforts and time to the startup
The team should demonstrate a need for incubation services
The team is making a significant difference in our local and global communities through innovation
Deadline to apply is January 19, 2022.
Apply here: https://techparks.arizona.edu/uaci-sponsored-launch-fueled-perkins-coie-application