Ulthera, which sells ultrasound energy systems for the non-invasive lifting of eyebrows and skin around the neck, filed on Monday with the SEC to raise up to $86 million in an initial public offering.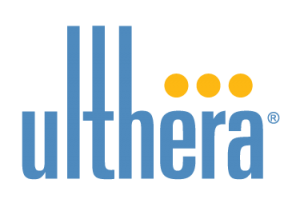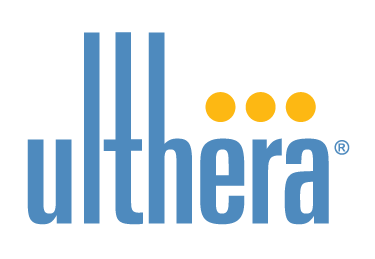 The Mesa, AZ-based company, which was founded in 2004 and booked $82 million in sales for the fiscal year ended December 31, 2013, plans to list on the NASDAQ under the symbol ULTH.  J.P. Morgan and Citi are the joint bookrunners on the deal. No pricing terms were disclosed. (1)
Ulthera, Inc. is a global medical device company focused on developing and commercializing technologies for aesthetic and medical applications. The company's signature technology is the Ulthera® System, which is the first and only energy-based device that is FDA-cleared for use as an aesthetic treatment – the Ultherapy® procedure – that non-invasively lifts the eyebrow and skin on the neck and under the chin.
The company received its third FDA clearance in January of 2013 for its ultrasound platform device, the Ulthera System, has been cleared by the Food and Drug Administration (FDA) to visualize the dermal and subdermal layers of tissue during the non-invasive lifting treatment, Ultherapy.
This third FDA clearance follows the first two – in Sept. 2009 and Oct. 2012 – which cleared the Ulthera System to non-invasively treat the face and neck with specific, first-and-only indications to lift skin on the neck, under the chin and above the brow.
"While the Ulthera System had already been cleared to safely image the face and neck, with this new, stand-alone clearance, it is now officially recognized as a tool to help providers visualize tissue layers while they are treating," said Matthew Likens, president and CEO of Ulthera. "This ability to 'see while you treat' is unique in the aesthetics category and is an asset to providers performing the treatment to ensure optimal treatment experiences for patients."

Likens continued, "This clearance demonstrates Ulthera's continued commitment to advancing the Ulthera System and underscores our dedication to add more value to the platform during each year of physician ownership. Providers and patients recognize ultrasound as a major factor in aesthetics, and Ultherapy is at the forefront of that movement." (2)
For details on the Ulthera System's indications for use, visit www.ultherapy.com/IFU.
In March of 2014, Ulthera acquired Cabochon Aesthetics, Inc. (Cabochon), the ninth company started by premier medical device incubator, The Foundry. The FDA-cleared system developed by Cabochon – used in a procedure to improve the appearance of cellulite – will allow Ulthera to expand its technology offerings for physician practices worldwide.
The minimally invasive procedure targets the tight connective-tissue bands in the underlying structure of cellulite, known as fibrous septae. It uses an innovative precision-guided, vacuum-assisted approach to optimally release the restricting septae, improving the appearance of cellulite and providing a smoother look to the skin.
The company completed a  Series C round of $10.5 Million  in February of 2011 led by New Enterprise Associates (NEA) with participation by funds managed by Apposite Capital LLP. (3)
Ulthera has garnered numerous awards in recent years including  "Best In-Office Treatment" in NewBeauty's 2013 Beauty Choice Awards for Ultherapy (4) and the AZBio Fast Lane Award in October of 2012. (5)
Sources:
(1) NASDAQ: http://www.nasdaq.com/article/aesthetic-medical-device-maker-ulthera-files-for-an-86-million-ipo-cm345915#ixzz2za3tYkMQ
(2) Ulthera:  Ulthera® System Receives Third FDA Clearance, http://www.ulthera.com/press
(3)  Ulthera: Ulthera Announces $10.5 Million in Series C Venture Capital Funding,  http://www.ulthera.com/press
(4) NewBeauty:  http://www.newbeauty.com/awards/2013/innovations/
(4) AZBio:  Media Release, https://www.azbio.org/meet-the-2012-azbio-fast-lane-winners