AZBio Member, Hexoskin, has reached an important milestone. The company announced that the Hexoskin Connected Health Platform has been used in over 100 scientific & peer-reviewed publications thanks to our community of researchers and scientists dedicated to promoting safe and effective remote monitoring technologies.

According to the company, Hexoskin Smart Clothing solutions benefit from the most validation and publications in the industry, accounting for more than all the smart clothing competition combined.
A CONNECTED HEALTH PLATFORM FIT FOR VARIOUS FIELDS RESEARCH
The publications and validations studies cover a wide range of fields of study from scientific validations of the Hexoskin Cardiac, Pulmonary, and Activity smart clothing sensors; to various subjects and health applications.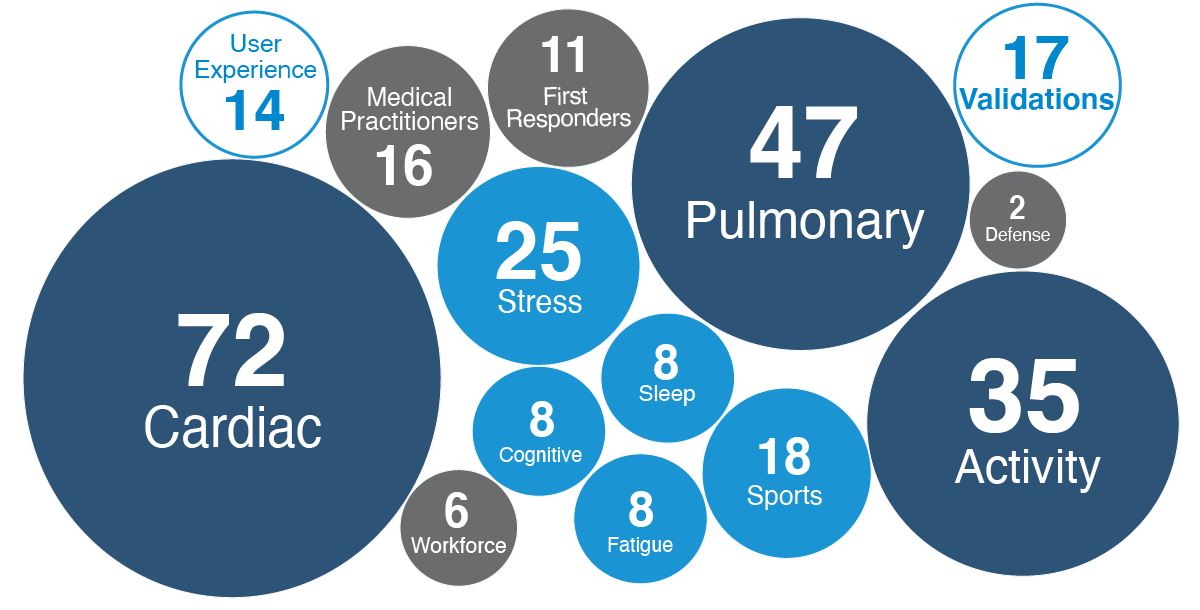 "It's been such a wonderful experience to reach this milestone and we are thankful for the trust placed in our Hexoskin Connected Health Solutions. We can't wait to continue this journey to improve evidence-based practice for patients and professionals by bringing science to new levels!"