Join us October 1, 2015 at the Phoenix Convention Center 
for an inspirational celebration of the best of Arizona's Bioscience Industry.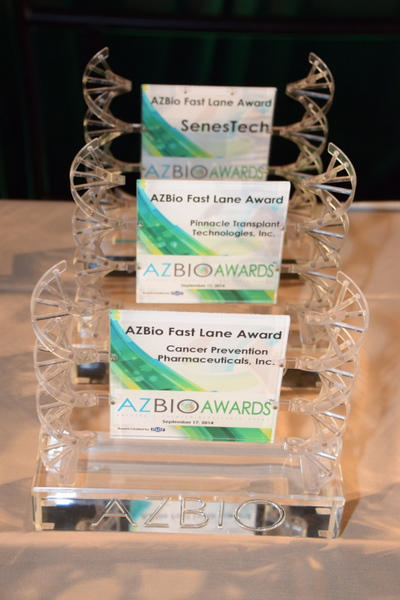 4:00 PM to 6:00 PM – Registration, Networking and Student Discovery Zone
Cocktails (cash bar - bar closes at 5:45 PM)
6:00 PM – 9:00 PM Gala Awards Dinner (registration required)
Note:  The Awards Festivities and presentations will begin at 6:00 sharp.
Celebrate with the 2015 Honorees from 6:00 PM – 9:00 PM at the Gala Awards Dinner
The AZBio Awards Ceremony Celebrates
Arizona's leading Educators, Innovators and Companies.
 Join us to celebrate and honor the…
2015 AZBio Pioneer Award for Lifetime Achievement
2015 Bioscience Company of the Year
2015 Public Service Award Honoree
2015 Arizona Bioscience Researcher of the Year
Michael A. Cusanovich Bioscience Educator of the Year
Jon W. McGarity Bioscience Leader of the Year
AZBio Fast Lane Award Honorees
Each year AZBio honors bioindustry leaders from across the state of Arizona that illustrate the depth, breadth, and expertise of our bioscience industry.  
Stay tuned as we roll out the announcements weekly between now and October 1st!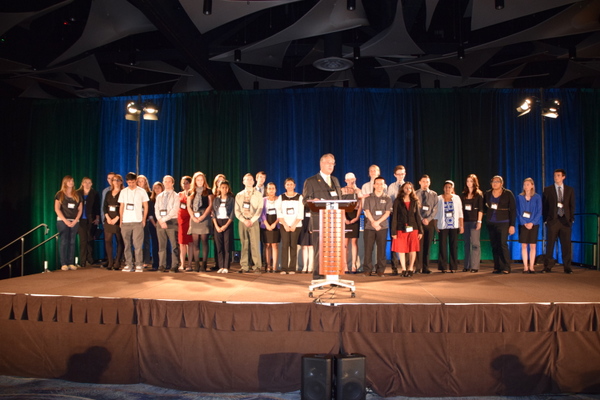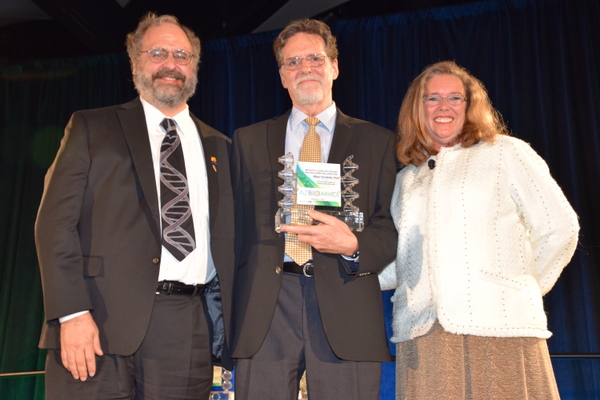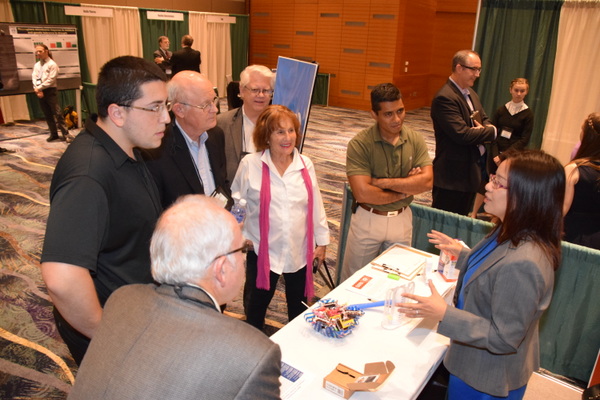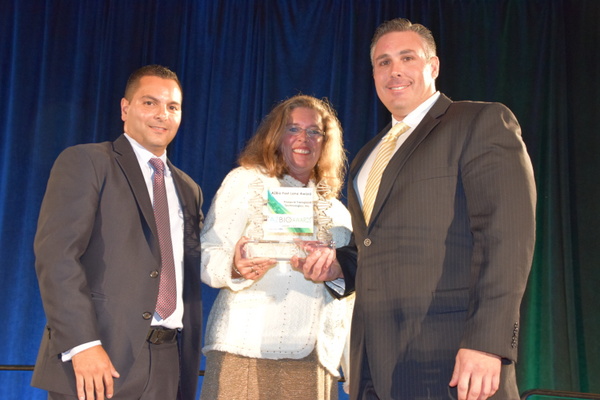 Pre-Registration is required for the gala dinner
Register Early for Your Tickets and Tables.

Member Rate – $150 (early bird) $200.00 (beginning August 15th)
Non-Member Rate – $225 (early bird) $300.00 (beginning August 15th)
Student Rate – $75 (early bird) $100.00 (beginning August 15th)*
*Students selected for the Student Discovery Zone are fully sponsored.
** Tickets for all Legislators and Elected Officials are complimentary in thanks for their service to our state.
For Sponsor and Ad Packages click here.
Great events begin with our community working in partnership.
To learn how you can get involved as part of the

2015 AZBio Awards Planning Committee.
Contact Our Member Support Team
email: advancingbio@AZBio.org
phone: 480-779-8101