William F. Mulholland, II | Snell & Wilmer L.L.P.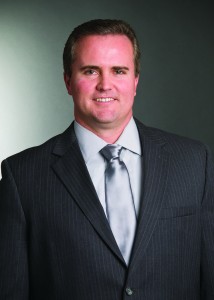 Bill Mulholland's practice is concentrated in intellectual property law, including patent procurement, licensing and litigation, particularly in the biotechnology and pharmaceutical arts.
Bill's technical background includes an undergraduate degree in biochemistry from the University of Arizona and a master's degree in molecular biology from Brown University.  Past experience includes serving as in-house counsel in pharmaceutical and agribusiness-based industries.  Bill is now in his 14th year of practice as a patent attorney and a substantial portion of his work involves significant strategic counseling, lifecycle management, and transactional support for these industries.
Learn more at http://www.swlaw.com/attorneys/william_mulholland