The Arizona Bioindustry Association will honor Avery Therapeutics Inc. with an AZBio Fast Lane Award at the 2017 AZBio Awards. Arizona life science and business leaders as well as guests from across the country will be on hand to applaud the Avery Therapeutics team for their progress in developing a novel lifesaving medical device to address heart failure.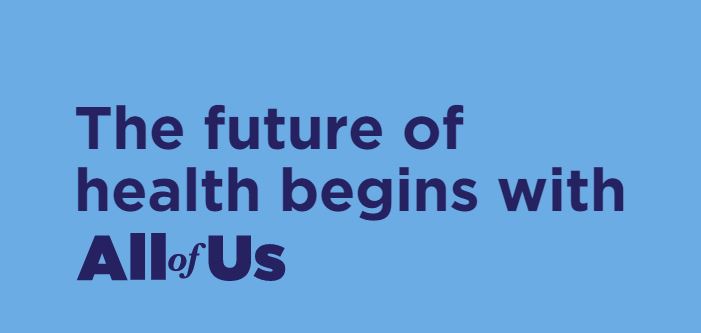 Each of us has the ability to participate in the All of Us study. Learn more at https://allofus.nih.gov/ or call 877-268-2684. Help us make history and create a knowledge base that can shape the future of health and medicine. WATCH THE VIDEO
AZBio Member News
A trial will look at whether a naturally occurring compound, known as angiotensin 1-7, relieves cognitive deficits after heart bypass. The UA collaborators include a cardiologist, a physiologist and a psychologist.
Tucson, Ariz. – The University of Arizona has licensed a new non-penetrating sunscreen to MexiAloe Laboratorios, S.A. de C.V., a subsidiary of Novamex.Continue reading
CSL Behring, has entered into a deal to buy Calimmune Inc. for $91 million. The deal also includes the potential for Calimmune to earn additional performance based milestone payments of up to $325 million over a period currently anticipated to be around eight years or more following the closing of the transaction. The transaction is expected to close within the next two weeks.
Opportunity Alerts
Check out career opportunities with AniCell Biotech, Arivis, C-Path, Medtronic (Internship), and Yavapai Regional Medical Center
Sign up to get a new professional head shot at CEI on AZBio Picture Day – Sept 12, 2017
Get Ready To Accept The Challenge !! Applications close September 8th!
Meet one-on-one with new and current investors, analysts, and partnering companies. AZBio Members Save $400
Arizona Bioscience Week

is our opportunity to showcase the best of our industry and connect our community. There are lots of ways to get involved. Want to host a AZBW event? Contact AZBio
Register to join us at the AZBio Awards for Music – Fun – Food – Great Connections – Student Discovery Zone and More.
Help us connect talent to opportunities!
If we all use the AZBio Career Center to post career opportunities, we will begin to build a body of evidence that Arizona is a high quality jobs creator. You can help by sharing Jobs.AZBio.org with candidates and asking HR to post your company's jobs there too!
Do YOU have news to share with our community?
Send your news and events to JKW@AZBio.org.
Events – Committees – Savings

Get Connected – Sign up today!
Nov 29, 2017 – Scottsdale

Save the date: AZBio Government Affairs Call:
Thursday Sept. 14th at 3 PM
All AZBio Members are welcome to join the AZBio Government Affairs Committee.
SAVINGS:
AZBio Purchasing Power


AZBio Members saved over $3 Million via AZBio Purchasing Power in 2016.
Click here to learn more how YOU can save on these product and services.

Join AZBio
AZBio is committed to making
Arizona a Top Tier Bioscience State.

AZBio Members are making it happen!
To learn more about AZBio

click here
Thank you to our AZBio Supporters

Legacy Level: Arizona Commerce Authority * BIO * Dorn Policy Group * Flinn Foundation
Chairman's Circle: Bard Peripheral Vascular * City of Phoenix * City of Tempe *
Johnson & Johnson * Roche
Leadership Level:
Amanda Vega Consulting * Amgen * Arizona Science Center * BusinessWire * City of Scottsdale * Cord Blood Registry (CBR) * Dignity Health * Genentech * Janssen Biotech * KCA * Medtronic Tempe Campus * New Angle Media * Pfizer * PhRMA * Pinnacle Transplant Technologies * Roche Diagnostics * TGen * The Biodesign Institute at ASU * UA BIO5 * Ulthera * University of Arizona * Ventana Medical Systems * VWR
Sustaining Partners:
AdvaMed * Affordable Image * Alliance Bank of Arizona * * Allergan * Alliant Insurance * APS * Bank of America * Bristol-Myers Squibb * Dignity Health * Eli Lilly * EY * International Research Center * Merrill Lynch * Midwestern University * NFP * Northern Arizona University * PADT Medical * Snell & Wilmer * U.S. Trust

AZBio Supporters make what we do possible.
Copyright © 2017 AZBio. All rights reserved.
Arizona BioIndustry Association, Inc.